INTRODUCING 
NARS FOR FACEBOOK 360
VIDEO.
NEW YORK, NY February 3, 2016 
–
 NARS Cosmetics announced their latest digital activation 
–
 a 
collaboration Facebook 360 Video and the first 360 video produced by a beauty brand.  On 
February 3
rd
, fans of the brand can view the immersive experience on Facebook mobile or via 
desktop.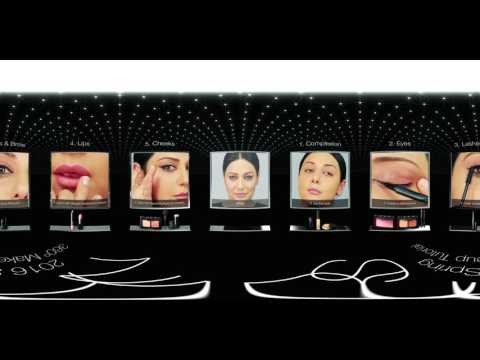 Known for being a leader in the digital space, NARS has partnered with Facebook Creative Shop to create the first beauty 360 Video in the form of a Spring beauty tutorial lead by NARS LeadMakeup Stylist, Janice Daoud. As the video tutorial plays, users can turn their device or drag theirfinger to move around within the video and explore how to create the look at any and every angle.For this Facebook 360 Video, NARS focused filming on targeted complexion, eye, brow, cheek,and lip looks to leverage the full effect each product provides.
"Always looking to push boundaries of consumer's engagement and be an innovator in the digital space, we are thrilled to share NARS is the first luxury beauty brand to produce a Facebook 360Video. Through an exclusive partnership with Facebook, we have used social data points to informour content decisions and we look forward to remain a leader in this space," said Alessio Rossi,Global Chief Digital Officer, Shiseido Group.