In honor of the upcoming launch of the new NARS Pro-Prime line for makeup prep (available May 1st, 2010) NARS is divulging beauty secrets from one of their most loyal campaign models. Having traveled extensively with François Nars, Founder and Creative Director of NARS Cosmetics, this beauty has learned a thing or two about putting the best possible face forward. Introducing…Marcel!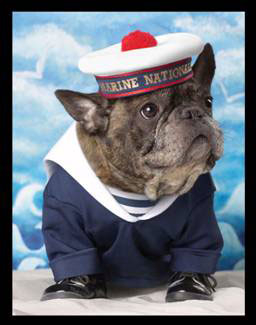 This pup has been around for a long time as the face of NARS. When Francois Nars had to choose a model to promote his newest launch, who better than a wrinkly bull dog embodying the universal ideal that "wisdom and beauty come with age"?
NARSISSISM #1-Marcel says: "While products are important, any NARSissist knows it's not always what you're applying but how it's applied. Preparing the skin for makeup is the most important part of any makeup application. Remove makeup nightly, use SPF when in the sun, and always moisturize."
Stay tuned for more fun facts, campaign images and tips from Marcel to keep your makeup long-lasting. Check out NARS facebook page for additional footage from the NARS archives.