In May 2011, François Nars will be launching his newest book, Makeup Your Mind: Express Yourself, the sequel to his best-selling beauty manual that launched in 2001. Readers will not only learn about makeup application from François himself, but are encouraged to express their beauty, individuality, and creativity through makeup.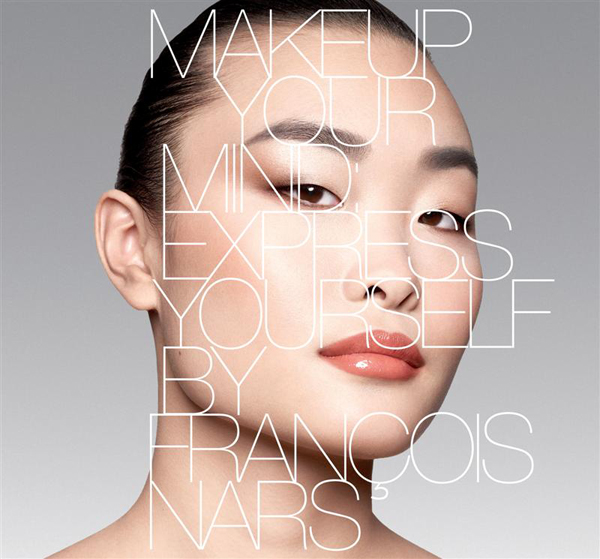 Back in 2001, François Nars published Makeup Your Mind, the globally celebrated, best-selling beauty manual that boasts two shots: one of a model without makeup, and another shot of her with makeup.
In between lies an acetate overlay that details where on the face the makeup products were applied. Building on the first books success, Makeup Your Mind: Express Yourself brings together Nars' two passions-makeup and photography. Taking the before-and-after concept to the next level, François turns the lens on 60 beauties – both men and women all of ages and ethnicities hand-picked from the streets of New York City.