NEW Neutrogena Retinol Line: Most any derm will tell you – if you want to keep your skincare regimen streamlined and simple use sunblock and a Retinol – everyday. Why Retinol? Retinol is the most effective non-prescription topical treatment currently available for chronological aging and UV aging What is Retinol? Retinol is the purest form of Vitamin A, deemed scientifically superior to other forms of Vitamin A in penetrating the skin.

Retinol NX Concentrated Retinol Progression Kit – $98.00 / Three .75 oz Individual Treatment Tubes
Did you know that Neutrogena Dermatologics, the specialized professional division of Neutrogena, offers a concentrated Retinol line that is exclusive to QVC? They do! The line is called Retinol NX and on May 20th, 2010, they are introducing 3 new products. Celebrity dermatologist Dr. Will Kirby, of Dr. 90201, The Doctors and Big Brother, will be hosting the QVC show to launch the new products.
· Retinol user's #1 complaint is irritation
· This kit works by preparing the skin for progressively higher levels of Retinol over a period of three months as the level of Stabilized Retinol is increased every 30 days
· In addition to Stabilized Retinol the formula features Pro-Vitamin B5 and Vitamin E which work with skin's moisture barrier for optimal skin hydration and to even skin tone while also helping to prevent skin from irritation due to loss of moisture
Retinol NX Concentrated Retinol Wrinkle Filler – $79.00 / 1.0 oz. tube
· Concentrated formula specifically developed to fill and smooth wrinkle-prone areas of the skin (eye, mouth and forehead)
· The formula features a proprietary combination of Stabilized Retinol plus Hyaluronic Acid to replenish skin with plumping moisture
Retinol NX Concentrated Retinol Tinted Daily Moisturizer SPF 35 – $65.00 / 1.0 oz. bottle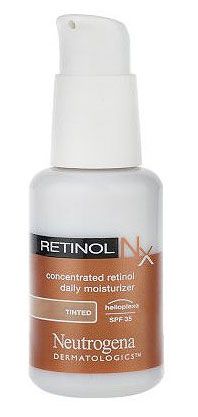 · Mineral light reflectors refract light away from lines and wrinkles, instantly creating a more even and luminous complexion
· A universally flattering sheer tint provides a touch of natural color
· A tinted version of the Retinol NX Concentrated Retinol Daily Moisturizer SPF 35