Valentine's Day Kiss: Make that kiss memorable.
Simple, heartfelt gestures are the best way to offer the gift of love. In fact, the most desired gift this Valentine's Day is a kiss. Luckily, NIVEA Lip Care offers a wide variety of products to protect that pucker so you're irresistibly kissable. Enriched with natural Beeswax and Shea butter, NIVEA A Kiss of Flavor (Cherry, Passion Fruit, Pearly Shimmer) and A Kiss of Moisture will hydrate and offer long-lasting protection for soft, yummy kissable lips. SRP: $2.99.


Enriched with natural Shea Butter and Vitamin E, NIVEA's Glossy Lip Care range, NIVEA A Kiss of Shine, (Natural, Pink, Red) of squeezable tubs leaves smooth lips with a sheer, glossy shine and a hint of color. SRP: $3.29.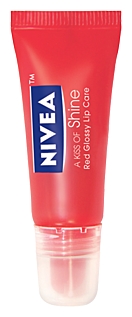 NIVEA's XOXO Chain lets you share virtual hugs and kisses. The online program runs through Valentine's Day and you are invited to share, and show the love at NIVEAusa.com/xoxochain by uploading your own photos and videos to the site. $1 from each XO will be donated to Big Brothers Big Sisters organization.
Visit www.niveausa.com for additional product details.