New Perfume: Pure Orchid by Halle Berry.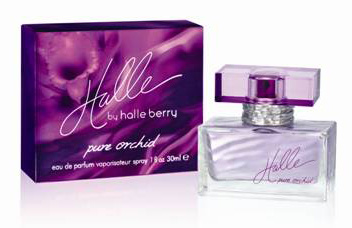 Academy Award-winning actress Halle Berry brings you an enticing new fragrance for women just in time for spring. Pure Orchid by Halle Berry compliments the new season with the essence of Masdevallia Orchid, a rare and exotic flower whose deep purple petals unfold to reveal a wonderful aroma.
Pure Orchid is a Floral Woody fragrance with top notes of crisp Italian Lemon, Papaya Nectar Fizz and Jungle Cactus Flower that are sure to entice any senses. Housed in a heavy glass bottle with subtle embossed pattern, this fragrance defines beauty, sensuality and sophistication, perfect to wear for any spring fling.
The Eau de Parfum retails for $17.00; 0.5 oz. or $28.00; 1.0 oz
Available now at www.walmart.com