As temperatures begin to cool down outside, so will haircolor this fall/winter season with more sophisticated cooler brunettes and blondes. Tracey Cunningham, Redken Creative Consultant for Color, and David Stanko, Haircolor Consultant for Redken, have the latest in fall haircolor trends, professional haircolor products to achieve these trends, and consumer tips to communicate with their colorist and to adjust to the "coolest" looks of the season.
"Small adjustments can help consumers update their look from season to season," explains Cunningham. "When summer comes to a close, I plan to cool my clients' shades down this fall/winter season with Redken's new Color Gels Ash Blue creating sophisticated, cool shades. A color is said to have "cool tones" if it tends toward blue or violet, such as platinum blondes, ash browns, and plum reds."
Trend #1: Brunettes: "Brunettes will go to a whole new level this fall/winter with an overall cooler base. Think Fergie's shade; her lighter highlights really show through her dark, chestnut base making her haircolor look so flawless and effortless." – Tracey Cunningham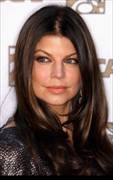 Trend #2: Blondes: "Blondes will be blonde this fall – think Drew Barrymore's cool, nearly platinum blonde shade for this inspiration. Client's can often be concerned with the cost to achieve and keep the perfect shade of blonde, but I find that women cut back in other areas rather than haircolor as it's one of a consumers' most prominent and most seen everyday accessory!" – Tracey Cunningham
Trend #3: Redheads: "I brought Lindsay Lohan back to her original roots as a true redhead. This fall/winter, redheads will be more sophisticated, and playful with their beautiful shade, with deep red tones and a few cool, blonde highlights throughout to enhance the red even more." –Tracey Cunningham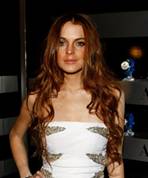 – more –
"To complete the fall/winter haircolor story, Redken is launching the new Color Gels Ash Blue shades creating sophisticated, icy cool blondes and brunettes to cool, correct, and condition women's hair," states Stanko. "The three new easy-to-use, versatile shades, neutralize warmth and increase cool tonalities from subtle to intense degrees. Redken's exclusive Select Dye System ensures long-lasting results with supple conditioning and shine. Consumers looking for these cooler shades for fall/winter should ask their colorist about the new Color Gels Ash Blue."
Redken's new Color Gels Ash Blue Features and Benefits:
· Select Dye System: 100% oxidative, long-lasting dyes for color with holding power and resistance to fading
· Wheat Proteins: Help protect hair's protein structure during the coloring process
· Avocado Oil: Serves as a natural emollient to help keep hair soft, touchable and glossy
"Remember that good communication with your colorist is essential for getting the color you want," adds Stanko. "A few minutes of pre-salon prep can help you explain your goals, and ensure that your colorist understands your desired result."
Things to know before you go to hair salon and speak to your colorist:
· Try to walk into the salon with your everyday "look," so your colorist can get a feel for what you're comfortable with.
· If you have the time, do a little research into color science. Knowing the difference between terms like demi-permanent and permanent color can help you and your colorist communicate more efficiently. Study up with Redken's glossary.
· Your colorist is there to work with you to achieve beautiful color. The more you can explain what you want, the better the collaboration will be.
· If you are going in for "corrective color" – to correct color results you are unhappy with from a prior coloring experience – be prepared for a longer visit, as your colorist may need to remove old color and then recolor your hair.
Salon Prep Check List:
· Bring your inspiration: Photographs and examples of haircolor you love will help you and your colorist explore your color options – and ensure that you both mean the same thing when you say, "honey blonde" or "scarlet red."
· Know your history: Be prepared to tell your colorist about any prior color services, whether it was highlights last year or a color gloss last month.
· Trust your colorist: Listen to your colorist's expert opinion. During your color consultation, he or she will consider your desired result, then evaluate your hair's condition and look at your skin tone and coloring in order to create your custom color formulation.
· Ask questions: If you hear a color term you don't understand, don't hesitate to ask your colorist for an explanation. Remember to inquire about maintenance – how often you'll need to return to the salon for touchups, and how to best maintain your color at home between visits with Redken haircare products.