GET THE LOOK: Rose Byrne's gorgeous hairstyle at the 67th Golden Globe Awards.
Kicking off the award season, star style ruled the red carpet at tonight's Golden Globes. Harry Josh, John Frieda International Creative Consultant, shares his styling secrets with easy-to-use tips and tricks to achieve Rose Byrne's stunning look.
"I went for an old school Hollywood style with a modern twist," said Harry. "The shape and silouette is classic, but I roughed it up a little and loosened the waves to make the look less up tight."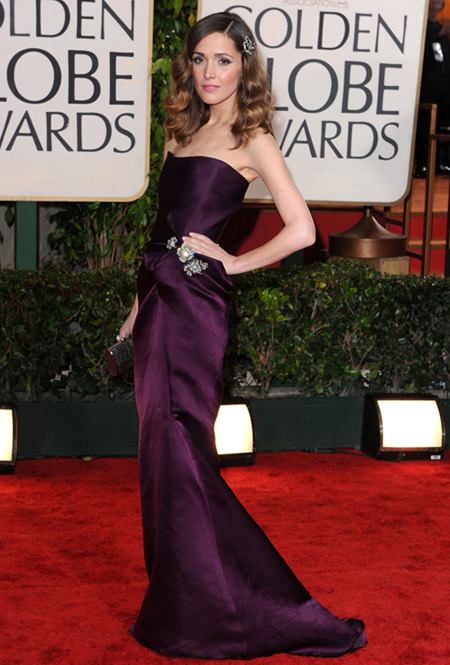 Harry began by applying John Frieda's Luxurious Volume Bountiful Body Mousse to Rose's wet hair to add texture.


EXPERT TIP: "Before you start styling, add tons of Luxurious Volume Mousse to sectioned off hair. It will give hair the it texture needs to help the waves set and stay in all night," explains Harry.
Harry blow dryed the hair with a round brush section by section. Using a small curling iron, he wrapped each section with the iron pointed down. Then he brushed out the curls until he achieved the perfect wave.
EXPERT TIP: "To ensure Rose's hair would look perfect in front of the cameras and would stay full and lifted throughout the night, I sprayed John Frieda's Luxurious Volume All Out Hold Hairspray. This spray is really light and dry so it doesn't effect the style, but will hold waves in place for hours." explained Harry. "A quick spray and she was ready to go."
Last he added a side pin, just to give the look a little touch of glamour.