Salvatore Ferragamo, the leading Italian purveyor of luxury fashion, launches new social media and digital initiative The Girls About Town in conjunction with the House's latest fragrance, Signorina, a subtly cheeky and fresh scent that celebrates chic girls who are timelessly modern and creative with a hint of audacity.
On the heels of the New York event to commemorate Signorina, the project follows campaign face and testimonial Bianca Balti along with friends such as Rachel Chandler Guinness, Alexandra Richards, Theodora Richards, and Lauren Remington Platt on their journeys and lifestyles as the quintessential Signorinas.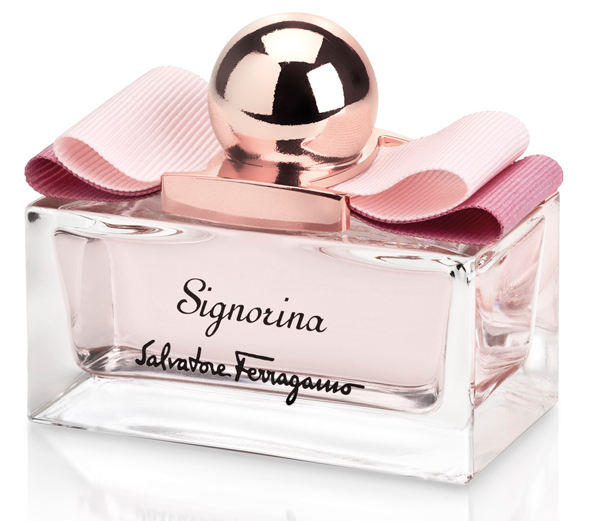 Signorina NEW perfume by Salvatore Ferragamo
The site will launch on Monday, March 26th with the debut of Phil Pinto directed film "The Signorina Story", weaving the story of Signorina through fashion and festivities. In addition, each day the girls about town will upload new and exciting content while sharing exclusive looks into their lives, whether they are personal style references, beauty regimens, inspirations, current projects, favorite hot spots, and insights via videos, photos, and text. All content will be archived so fans can follow their favorite girl about town while sharing the insider content via Facebook, Twitter, YouTube, and Tumblr.
Be the next girl!– Upon launch, the program invites signorinas around the country to be the next girl about town. After submitting a brief bio designed and focused around the inherent Signorina qualities, ten girls will be selected to feature content on the site and tell their stories as the ultimate girls about town! New content will be loaded daily from these Ferragamo chosen girls while the spotlights shine on them on www.TheGirlsAboutTown.comshowcasing two groups of five girls for seven days each.
The final destination for Ferragamo fans to truly experience the embodiment of Signorina – Enjoy Signorina Now – allows users the option to be among the first to digitally purchase a precious bottle of the latest, young fragrance from the House of Salvatore Ferragamo under the new creative direction of Massimiliano Giornetti.
About the Fragrance
The bright fizzy notes of currant spiced by fresh pink pepper bring their joyful, cheeky character to the natural green notes. A creative floral heart is the result of the fusion of fresh jasmine, peony and the chic femininity of rose. The airy creamy texture of pannacotta together with soft musk and intriguing woody patchouli notes offer a distinctive Italian elegance and an unexpected addictiveness.
Olfactive Family: Floriental Fruity
Perfumers: Sophie Labbé, Juliette Karagueuzoglou (IFF)