Sarah Jessica Parker Launching SJP NYC: Sarah Jessica Parker's newest fragrance, SJP NYC, includes a large dollop of her "Sex and the City" alter ego, Carrie Bradshaw — and Coty Prestige plans to leverage the relationship to the hilt.
While the actress kept mum on details related to the sequel of her 2008 blockbuster film, slated for a May release, Coty's already working with the film's producers and distributors to leverage the relationship, noted Carlos Timiraos, group vice president of global marketing, celebrity fragrances, for Coty Prestige.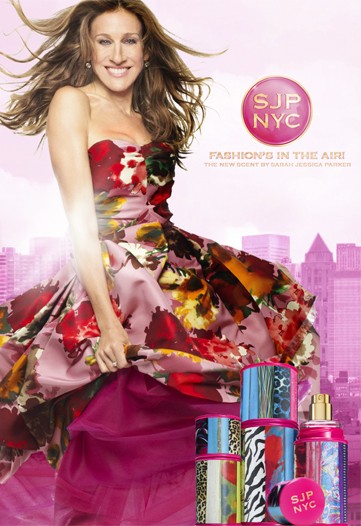 The SJP NYC ad visual.
Photo By Courtesy Photo
Details of the plan are still in development, although in-store appearances and promotions tied to the movie's premiere are planned. Promotion vehicles will include cosmetics bags, bangles and a reversible tote bag. "We did some activity around the first 'Sex and the City' movie, but didn't have another new scent coming out at that time," Timiraos noted. "After that movie did around $500 million globally, we bet on the expectation that lightning would strike twice, and we began developing SJP NYC."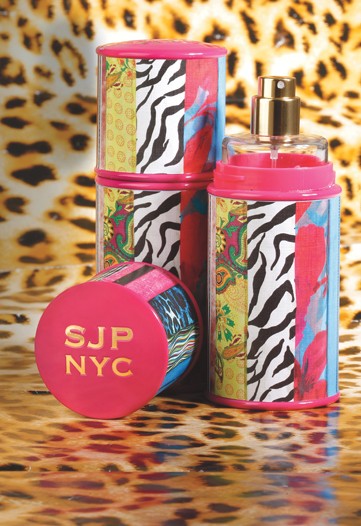 SJP NYC
Photo By: John Aquino
Originally a code name for the scent, the SJP NYC moniker stuck, in part due to the fragrance's inspiration.
"A large part of the inspiration was what I now understand to be people's impressions of seeing Carrie Bradshaw walk down the street and what feelings that evokes for her and for them — a real sense of freedom and possibilities, a love for the city around her and, of course, fashion," Parker told WWD. "We started with this idea that we wanted to create something fun. We wanted to create a party in a bottle and reflect that in the packaging with a real sense of whimsy, fun and joie de vivre. And then we took it from there. Portability and fashion played key roles in the development of the packaging and overall concept."
The scent, a fruity floral by Parker and Firmenich's Honorine Blanc, has top notes of Italian mandarin, white osmanthus and wild red strawberries; a heart of gardenia, honeysuckle, mimosa and red rose damascenia, and a drydown of sandalwood, vanilla absolute, rum flavor and creamy musks.
The collection consists of eaux de toilette in three sizes — 15 ml. for $25, 30 ml. for $35 and 60 ml. for $49 — as well as a 200-ml. body lotion for $25. A cuff bracelet with solid perfume, tentatively priced at $35, will follow in May.
Read full article at wwd.com