On July 23rd and July 24th, Serena Williams, a MISSION Skincare co-founder, will appear on HSN to launch her luxe new skincare line called MISSION Skincare Active-Beauty Line: Featuring Serena Williams. The products are engineered to offer proven solutions for the demanding active lifestyle of today's woman.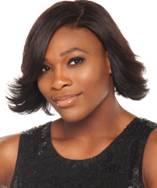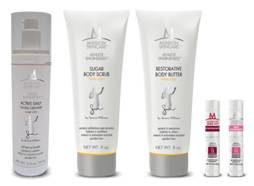 The signature hero product is the Oxygen-Active Daily Facial Cleanser, engineered with a unique, self-foaming oxygenating technology that cleans impurities, removes makeup, nourishes and renews skin in only 90 seconds. Antioxidant properties help fight free-radical damage and environmental aggressors. The result? Skin that appears younger and healthier looking – all for $39.99.
The line also includes the following all-star products:
Sugar Body Scrub: Honey Sugar – Refined sugar granules suspended in a moisturizing gel that gently exfoliates the body, leaving the skin smooth, hydrated and healthy. $29.99

Restorative Body Butter: Honey Sugar – A rich blend of natural extracts and moisturizing agents formulated to deliver superior nourishment and emollients to the skin to protect and hydrate. $24.99
Lip Balmer SPF 15: Pomegranate – Who better to design the perfect lip balm than professional athletes who battle heat, sun, sweat and freezing temperatures all in a day's work? Introducing a long-lasting lip balm in Serena's favorite flavor – pomegranate. Featuring broad-spectrum SPF 15 sun protection and moisturizing cocoa butter and soybean oil to hydrate and nourish lips. Added bonus – the formula is preservative and paraben-free. $3.99
Lip Balmer SPF 15: Pink Lemonade – Formulated to nourish, protect and deliver long-lasting hydration, this refreshing Pink Lemonade lip balm is clinically proven to lock in moisture for up to 8 hours, while providing powerful SPF 15 sun protection. $3.99
The products also highlight MISSION Skincare's unique M-10 formula, loaded with a variety of ten vitamins and antioxidants that meet the needs of active women world wide.
The MISSION Skincare Active-Beauty Line: Featuring Serena Williams has been developed with Dr. Bryan Adams, Chairman for the American Academy of Dermatology, Serena Williams and consumer groups representing the active woman of today.
Make sure to tune in to HSN for the debut of Serena's new skincare line!