As most loyal Sex and the City fans have seen Carrie, Samantha, Charlotte and Miranda in the sequel, IT&LY HAIRFASHION shares hair color secrets from spokesperson Frank Barbosa.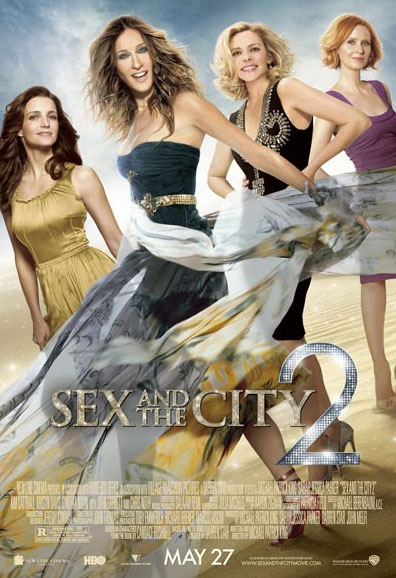 IT&LY HAIRFASHION, N.A., Inc. proudly supplied hairstylist and spokesperson Frank Barbosa with their full line of professional only cruelty free hair color products from Milan, Italy for use on the set of Sex and the City 2. The movie starring Sarah Jessica Parker, Kristin Davis, Cynthia Nixon and Kim Cattrall allows their loyal fans the opportunity to catch up after the release of the franchise's first film two years prior.

According to Barbosa, "The IT&LY HAIRFASHION hair color worked amazing on set of Sex and the City 2. Under the bright lights, it produced a translucent and natural result which was amazing. This is exactly what I needed to produce. The color was a huge success on this movie thanks to IT&LY HAIRFASHION. I love the color so much that it is now a part of my own salon so I can give my clients the same fabulous results."
Frank Barbosa's Hair Color Tips for the film include:
1) My favorite techniques for coloring for the big screen are to color in a 3 tier circular pattern taking very thin slices of 3 to 4 base colors in the same tonal range from either the Colorly 20/20 or Aquarly color lines made by IT&LY HAIRFASHION for interesting movement and definition of the hair, it is a time consuming technique but the end result is amazing.
2) I also always seal hair with glazing shine like Pure Water Drops to give that Hollywood finished look. What we see in the results here is healthy shiny beautiful hair.
3) So important to have a non sulfate shampoo like Purity Design's Pure Shampoo to keep color regulated throughout filming and use an acid rinse to close cuticle and keep color in the hair, otherwise it could oxidize out due to the elements being sun, swimming, washing, with hard waters etc.
4) I also recommend a head scarf hat or sunscreen for your hair. There are many fashionable brands to pick from today..
As the part of the movie's plot, Samantha Jones works her PR skills to get this fabulous four an all-expense-paid trip to Abu Dhabi. While preparing for the upcoming filming abroad, Frank Barbosa requested his supply of hair color (Colorly20/20) in which IT&LY HAIRFASHION's Milan headquarters shipped directly to Morocco. When it arrived Barbosa wrote, "Boy were people happy especially Kim Cattrall. We are having color parties starting tonight. This color is amazing!"