American Celebrity Power Couple, Faith Hill and Tim McGraw celebrated the launch of their new duet fragrances SOUL2SOUL Faith Hill and SOUL2SOUL Tim McGraw with a personal appearance at ULTA Beauty in Hendersonville, TN this past weekend.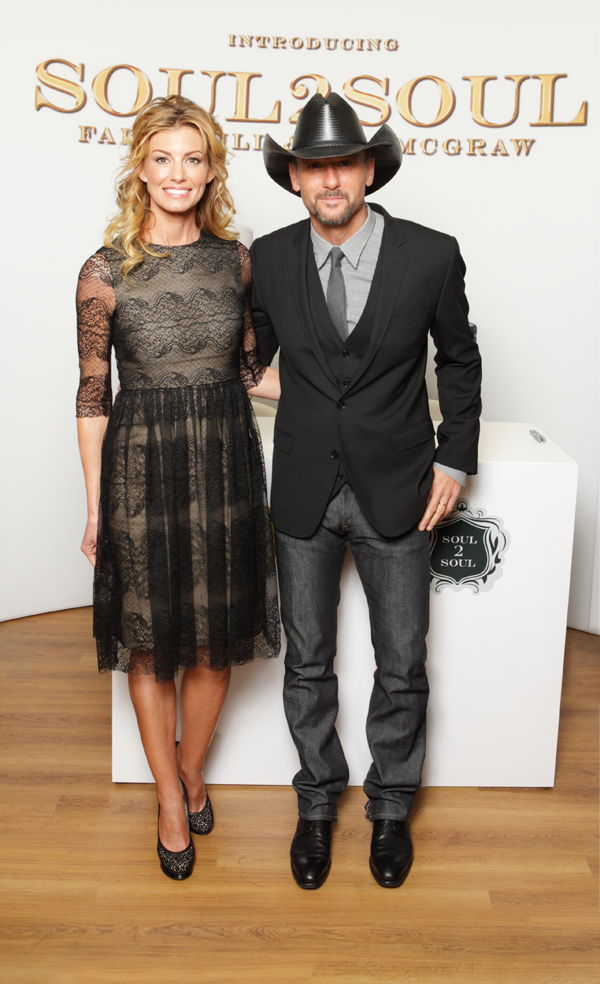 Faith Hill And Tim McGraw debut SOUL2SOUL, their new duet fragrances, at ULTA Beauty
PHOTO CREDIT: Royce DeGrie/Getty Images
SOUL2SOUL is a duet fragrance inspired by the powerful bond shared by Faith Hill and Tim McGraw. Like Faith and Tim, each complementary scent has its own unique appeal. SOUL2SOUL Faith Hill is a romantic, elegant, radiant fruity floral fragrance while SOUL2SOUL Tim McGraw is a fresh, modern and sexy aromatic woodsy fragrance. The two fragrances are united by the common note of Everlasting—a precious flower that never withers—symbolizing eternity, consistency and their classic love story.