Have you ever wondered what it would be like to bottle some of your most favorite smells of life in a perfume bottle. Well Demeter Fragrance Library has done just that. Their fragrances are clean and not too strong and  capture the familiar scents of everyday experiences. These scents are drawn from memories and will help you remember those special and priceless moments of your life. Demeter's true-to-life fragrances are fun and playful and smell good.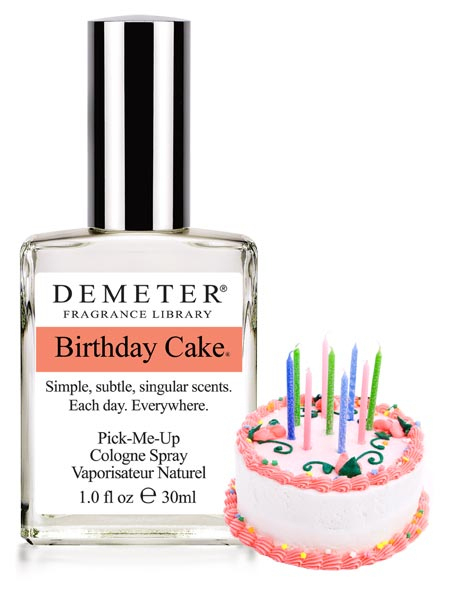 Demeter Birthday Cake perfume chocolate cake with butter cream icing and pink icing flowers. yum.
Demeter Fragrance Library true-to-life fragrances
Did you know? While not all Demeter Fragrance Library fragrances are single note or accords, they are all linear in their construction. Demeter fragrances do not have the traditional top, middle and bottom note pyramid associated with designer or prestige fragrances. Their fragrances express their nature directly and immediately, and do not change over time.
And there is MORE…make sure to check out Demeter on Twitter and on Facebook have fun with it:)
***The Above Post is a Sponsored Post***
About the Author
I am one of the top fashion and beauty bloggers in the world also a Luxury Paradise Valley and Scottsdale REALTOR with Russ Lyon Sotheby's International Realty.