Acclaimed fashion designer Thuy Diep selected MAKE UP FOR EVER to perfect her models' faces at the Thuy Fall 2010 Fashion Show at the Salon in Bryant Park during Mercedes-Benz Fashion Week.
MAKE UP FOR EVER ALLIANCE team member, Lottie www.makeupforever-alliance.com , served as key make up artist for the show, where she created a cool, fresh look to complement the vibrant jewel tones of the collection.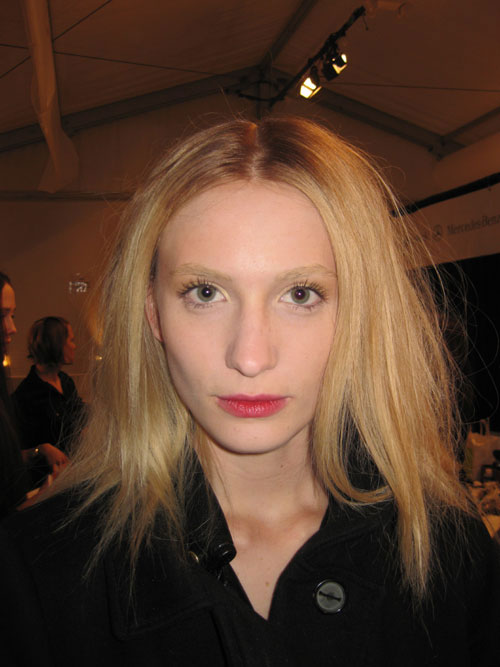 Complexion & Cheeks: Lottie first applied HD Invisible Cover Foundation to perfect the models' complexion. Next, she created a contour on the cheeks using Mat Bronze #2, and then applied more bronzer high on the apple of the cheeks. The look was set with Super Matte Loose Powder #12 on the t-zone.
Eyes: To create a sheer, shimmery gold wash on the eyes, Star Powder #920 was applied to the entire eye area starting at the lid and extending beyond the brow and temple. Pan Cake Foundation #3 was then applied to the temples to illuminate the skin. The eyes were finished with Smoky Lash Mascara on both the top and bottom lashes.
Lips: Lottie mixed Flash Color #1 with a hint of Flash Color #17 to get a matte, blood red stained mouth. She applied the Flash Color with her finger tips to blot it onto the mouth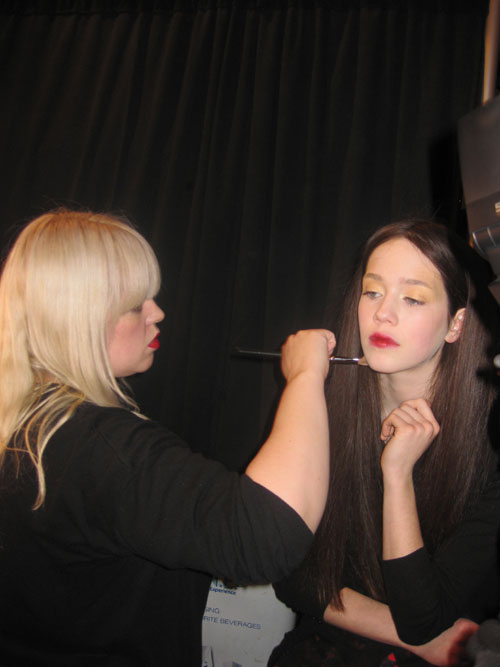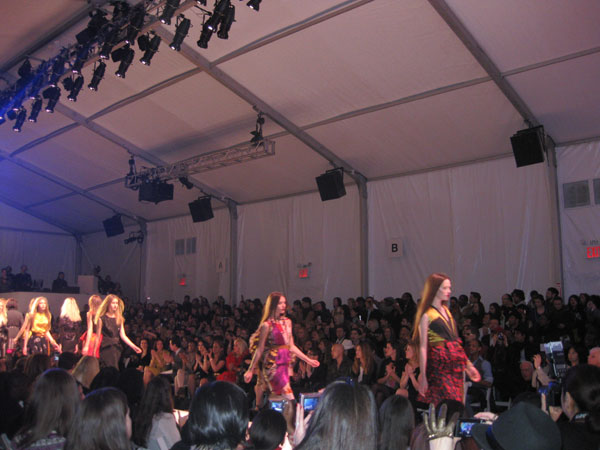 MAKE UP FOR EVER is available at Sephora.com.