IN THE PRESS. TM & Marta Walsh are featured in Desert Living Today woohoo. I wrote an article called Take 5 With Talking Makeup where each month I talk about my most favorite 5 beauty products. "Introducing Take 5 for beauty with Marta Walsh of Talking Makeup, one of America's top beauty and fashion blogs. Each month, Marta brings us her beauty tricks and top picks for looking lovely everyday.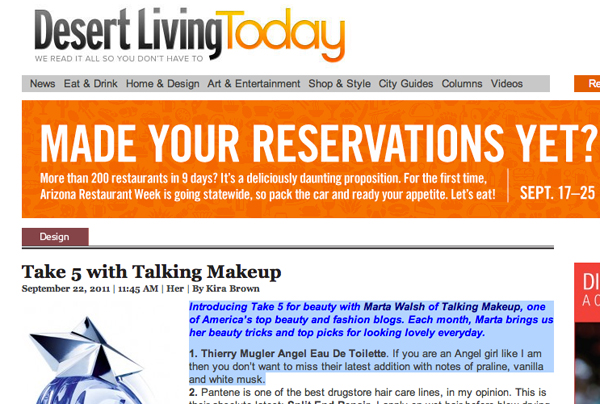 1. Thierry Mugler Angel Eau De Toilette. If you are an Angel girl like I am then you don't want to miss their latest addition with notes of praline, vanilla and white musk.
Check out what are my other must-have beauty picks for this month. Read Full Article in Desert Living Today.