Trina luxury cosmetic bags joins the Nordstrom accessory department on it's anniversary events on July 17th nationwide.
Trina, a line of fashionable cosmetic and travel cases, will be hitting the shelves of Nordstrom at the Anniversary Event and Fall Preview starting July 17th. To celebrate the debut of Trina in Nordstrom locations across the U.S. all bags will be priced at 40% off for the first two weeks on shelves.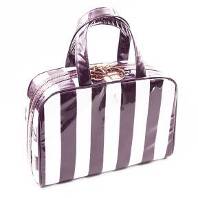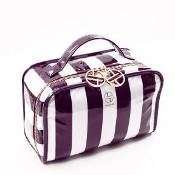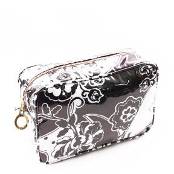 The Trina 2009 Fall/Winter Collection offers a mix of modern youth and classic sophistication. With high-fashion and practicality in mind, the collection features sleek fabrics that bring elements of playfulness with rich berry toned shades and chic gold detailing.
Inspired by the fashion industry's hottest looks with colors and fabrics sourced from the same fabric mills, each bag in the Trina Collection allows you to translate the latest couture trends into your daily wardrobe and lifestyle. Each season, the Trina design team travels throughout the world's fashion capitals, from New York to Paris and London, researching the latest trends. The looks that stream down the runways then inspire the designs for Trina, delivering seasonal collections that offer fashion-forward styles, shapes, colors and fabrics that hit the shelves at the same time as their couture counterparts.
Nordstrom has picked up the following Trina styles from the Fall/Winter collection and will debut the bags in stores starting July 17th:
Kelly Stripe Plum 4pc Deluxe Weekender $58
Kelly Stripe Plum Organizer with Handle $48
Kelly Stripe Plum Ziptop Clutch $24
Arctic Floral Square Organizer $28
Arctic Floral Ziptop Clutch $24