Urban Decay has been my favorite makeup line for years now. I remember falling in love with their cult favorite eye shadow Midnight Cowgirl. Another one of my all time favorite is the very sexy Urban Decay Honey Sparkling Likable Powder which I one day discover in Sephora South Beach Miami and got compliments non-stop. I f you like to get a nice body shimmer and smell sweet like honey then this is the one.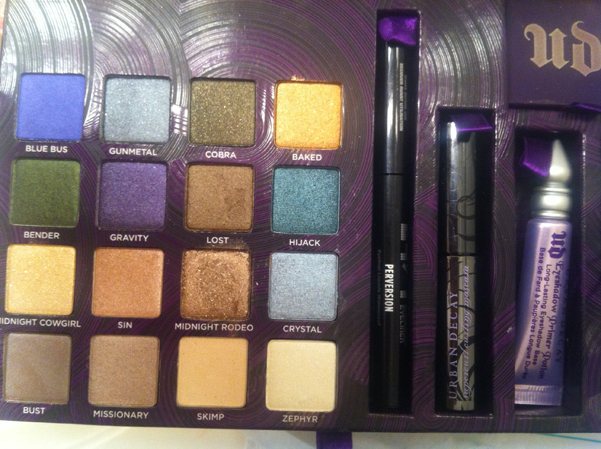 Urban Decay Book Of Shadows IV Limited Edition NEW
Anyways, for the holidays for you or as a gift idea don't miss out on the Urban Decay Book Of Shadows IV Limited Edition which has all their classic eye shadows, mascara, eye liner, and eye shadow primer.
It's just any girl's dream. My other favorite eye shadow from the collection is Midnight Rodeo which is bit darker then Modnight Cowgirl and both of course are full of sparkle. I think Urban Decay were one of the first makeup brands that had sparkles in their eye shadows. We love.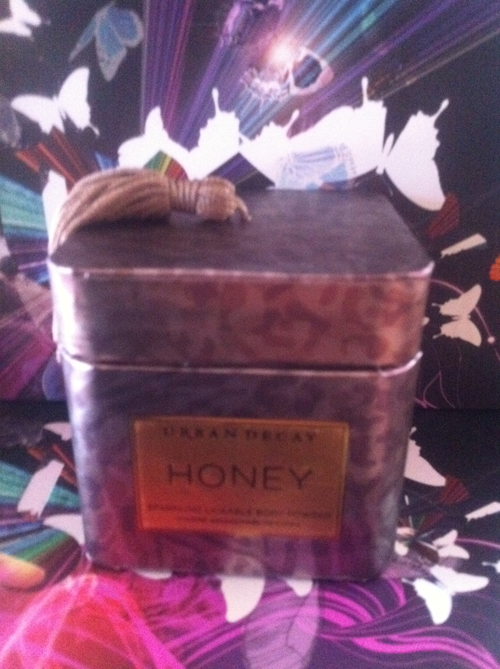 Urban Decay Honey Sparkling Likable Powder