Backstage at Valentino Fall 2012 with Redken. "I've created a very classic Valentino look, very pretty. I'm doing a seventies kind of twist that has a very soft feel to it…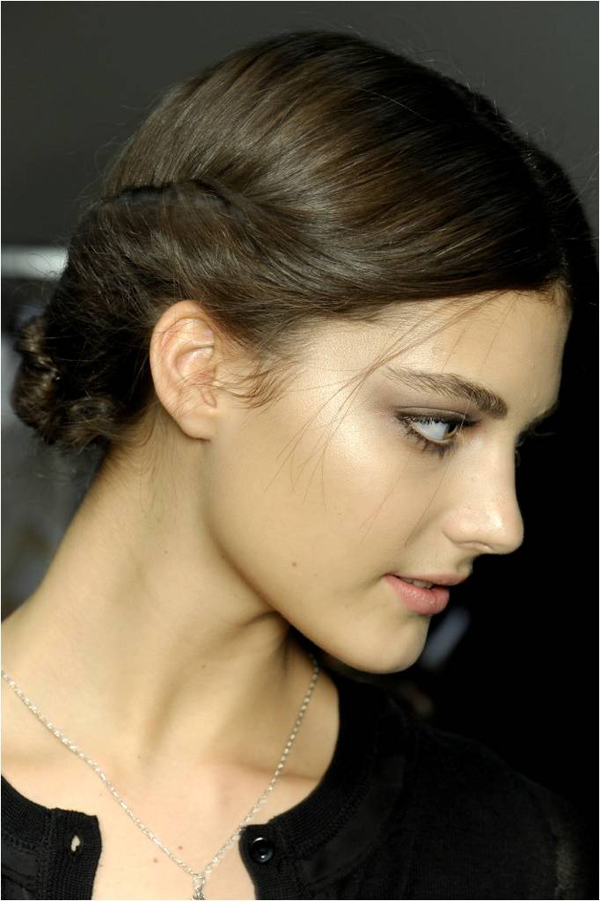 VALENTINO Fall 2012
Valentino's got such a signature girl now, every season I reinvent the hair whether it's a twist, a braid, or a knot. It's a challenge but what's very nice about it is that it's always very pretty, very soft, very feminine. It's a great look for women."–Guido, Redken Creative Consultant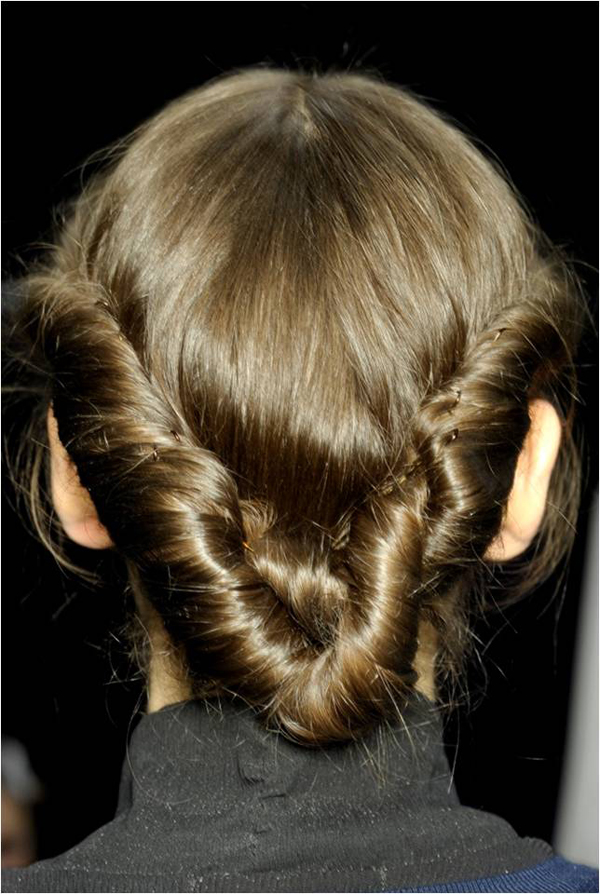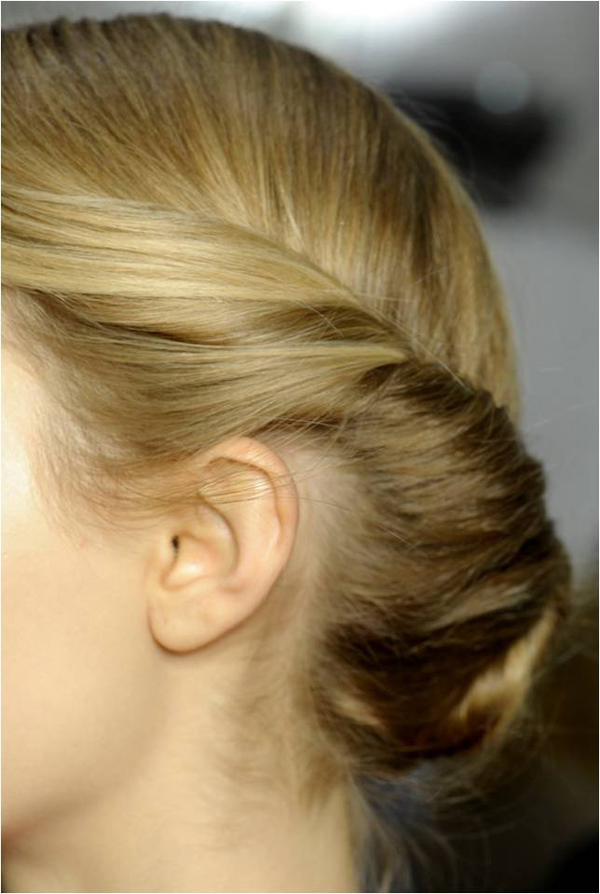 How To
Apply full frame 07 mousse to damp hair and blow-dry for a voluminous look and a little hold.
Create a center part and apply a small amount of outshine 01 to smooth the hair.
Separate into two front sections and twist each one back towards the nape into a "v" shape.
Pin alongside the twist on either side with open fasteners to secure the twist into place.
Cross over the twist in the back and tuck the opposite sides in underneath each other keeping the "V" shape, and pin in place.
Finish with fashion work 12 versatile working spray.