Victoria Beckham at the Vanity Fair Oscar Party 2010. The Hairstyle: Super glamorous and very elegant. The Style Genius: Ken Paves.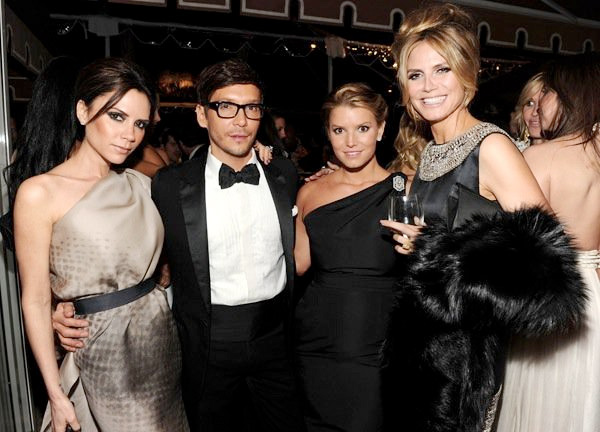 L to R: Victoria Beckham, Ken Paves, Jessica Simpson, and Heidi Klum
The Hair Tutorial by Ken Paves: "Victoria is a gorgeous woman and wears her short hair well! It always looks so effortless, yet elegant and modern. For the Vanity Fair Oscar Party, we enhanced the volume but kept it sleek.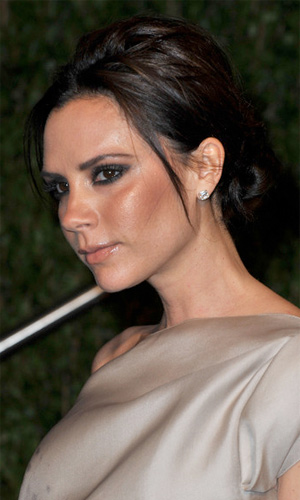 On her damp hair, I first sprayed my Volumizing Spray (Ken Paves Healthy Hair Volumizing Spray, $22: Ulta) all over and blow dried (Ken Paves Hair Dryer, $100: Ulta) with a vent brush for shape and volume. I created a part in the middle, and tucked her hair behind her ears, enhancing the shine with a touch of shine serum. Then, keeping her longer bangs in the front, I simply pulled them to each side for some added dimension. She looked amazing!"
Learn more about products mentioned in this post at www.kenpaves.com