VIVITE Exfoliating Facial Cleanser by Allergan with 15% glycolic acid works incredibly, the real deal Marta Walsh says. My skin feels extra smooth and it doesn't hurt or irritates.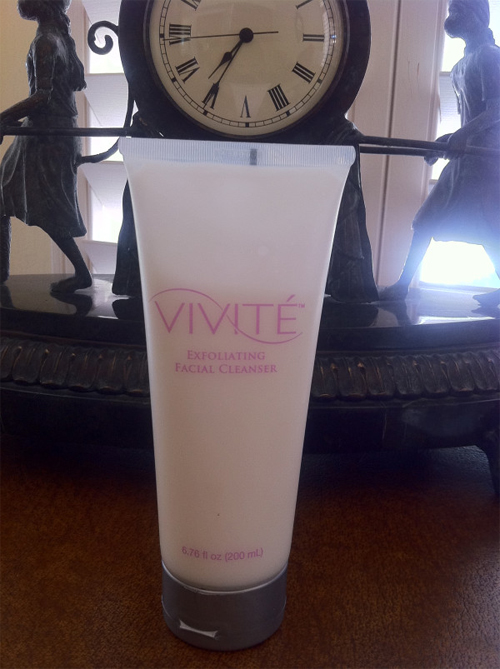 VIVITE Exfoliating Facial Cleanser. Photo by Marta Walsh
According to VIVITE: "The glycolic acid in the VIVITE skin care line is safe for at-home use because it undergoes a proprietary process called neutralization, a technology that is the result of more than 10 years of scientific study…allows the glycolic acid to release over an extended period of time and also raises the PH of glycolic closer to the PH of skin for less irritation and greater efficiency."
Available at without a prescription exclusively through skin care physicians nationwaide. To find a doctor, visit the VIVITE web site www.viviteskincare.com. Price: $39.