TM & Marta Walsh has the sneak peek to Taylor Swift's print advertisement for Wonderstruck perfume. The social media-savvy songbird revealed the ad last night on her Facebook page to a buzz of excited fans. The romantic, whimsical and completely magical ad helps bring fans into the world of Wonderstruck. The fragrance is scheduled to launch in October, 2011.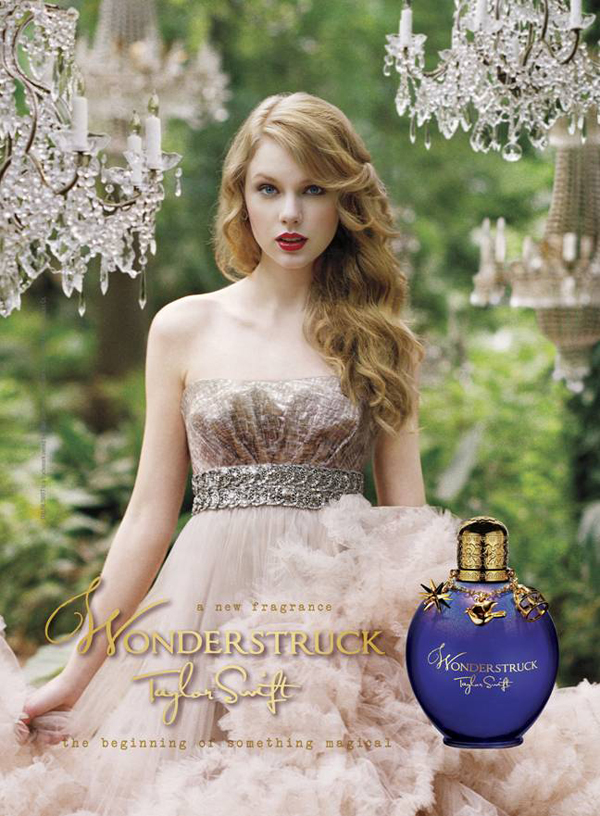 Wonderstruck by Taylor Swift Ad Campaign
Taylor Swift says: "Wearing perfume is such a unique way to create memories. Like songs, a scent can take you back and allow you to relive a moment in time."
"I wrote the lyric, 'I'm wonderstruck, blushing all the way home,' for the song 'Enchanted' about the first time you meet someone. A fragrance can help shape someone's first impression and memory of you. It's exciting to think that Wonderstruck will play a role in creating some of those memories."
About the Author
I am one of the top fashion and beauty bloggers in the world also a Luxury Paradise Valley and Scottsdale REALTOR with Russ Lyon Sotheby's International Realty.