ZOYA nail polish in BELA my new fave..worn in Black Swan by Natalie Portman so I hear.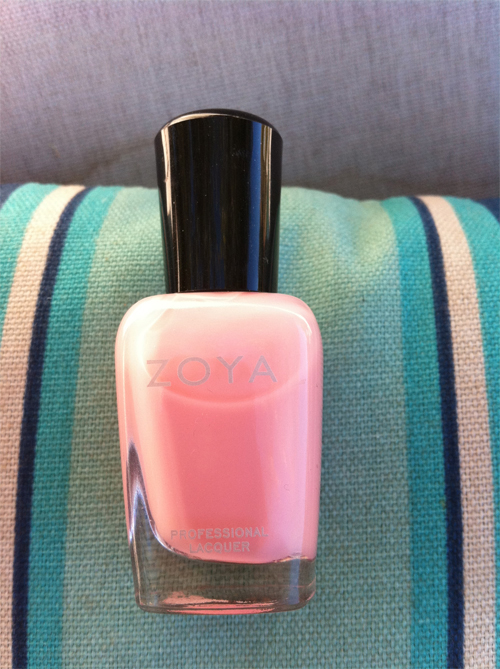 In fact, I love all ZOYA nail care products really, like their manicure color-lock system which includes: ZOYA Get Even Ridge Filling Basecoat (not in picture but works amazing). ZOYA Anchor Basecoat.
ZOYA Amor Topcoat, and ZOYA Hurry Up Speed Dry Drops. ZOYA Renew Polish Rejuvenator. Also fab is ZOYA Remove+ nail polis remover. Who needs to go to a nail salon when you have these professional nail care products at home.