Talking Makeup is excited to let you know about the newest promotion from The Children's Place that kicks off tomorrow, August 12th, 2009!
From August 12th through August 26th, pick up two pairs of denim at The Children's Place stores and receive ANY graphic tee (reg. $7.50-9.50) for FREE!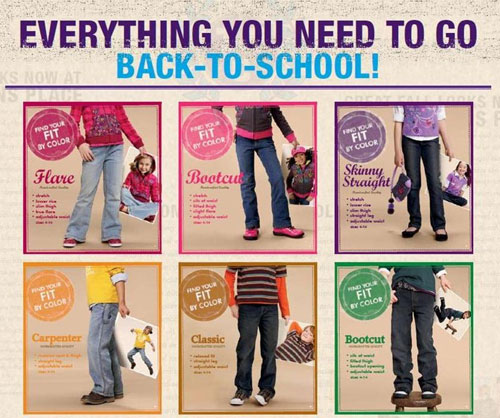 While you're at it, stock up on all the latest denim with the greatest of ease with our new denim guide. Color coded to make shopping easier for mom and dad, our denim guide means no more stressing about styles and cuts – simply remember if your child is a "pink" "purple" or "blue" and you're set!