The CHANEL Fall/Winter 2010-2011 ready-to-wear collection debuted in Paris on March 9, 2010. Talking Makeup has the sneak peek!
A polar light shines over the new CHANEL Ready-to-Wear collection for Fall Winter 2010-2011. "I'm from the north, I love the snow," declares Karl Lagerfeld, "After the country and the farm, and given the winter we've had, a little trip to the great north wasn't a bad idea."
To protect from the extreme winter chill, silhouettes are enveloped in generous, round, and comfortable volumes in a palette of black, salty white, grey and camel brown, and sprinkled with red and glacial blue. Knits are layered over jackets, and coats reach down to the ground. Modernized and subtly mixed, knit patchworks with ethnic motifs and "fantasy furs", as Karl Lagerfeld likes to call them, bring warmth to tweeds, tulles and wools.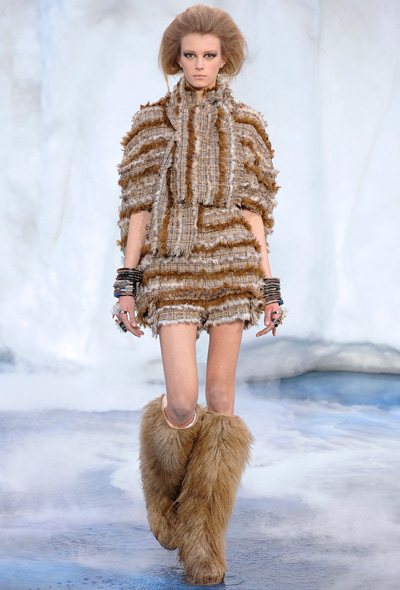 Crackled and worn effects, woollen fringes, and contours that never end in a neat hem – on suits, jackets and tweed shift dresses these details give the impression of fabrics chaffed by the effects of the cold. Fur boots have taken a walk in the wild, with leather or stalactite-inspired heels. They are worn with boot covers in transparent plastic, giving them a second skin to protect against the stormy weather.
For evening, coated flocked satin, pleated chiffon, lace with snowball pompoms, and tulle embroidered with frosted camellias fill the wardrobe of an ice queen. Among mohair and lurex angora touches, an ice-cube effect is brought to strings of pearls, that are also recreated like marbles of crystallised snow. As though broken off a glacier, oversized necklaces and rings reflect the northern lights. CHANEL's Ready-to-Wear collection is ready to melt the ice.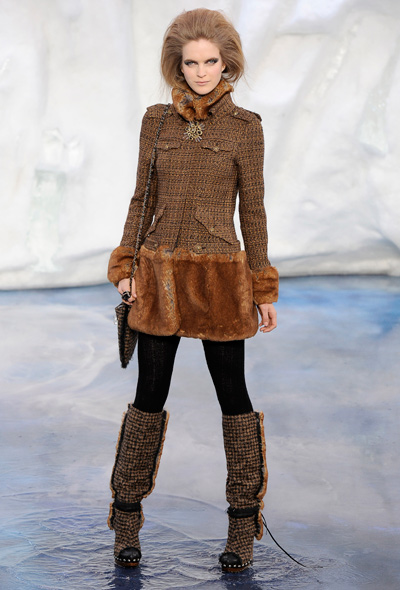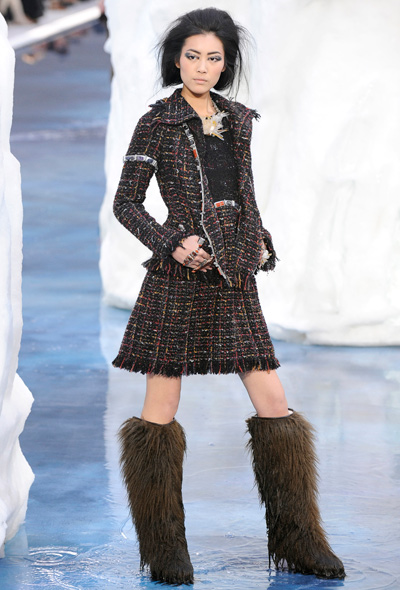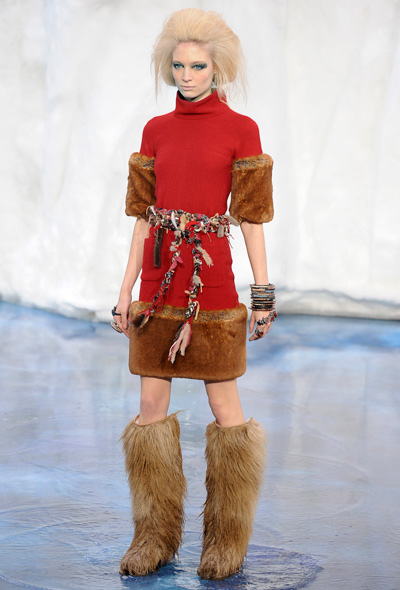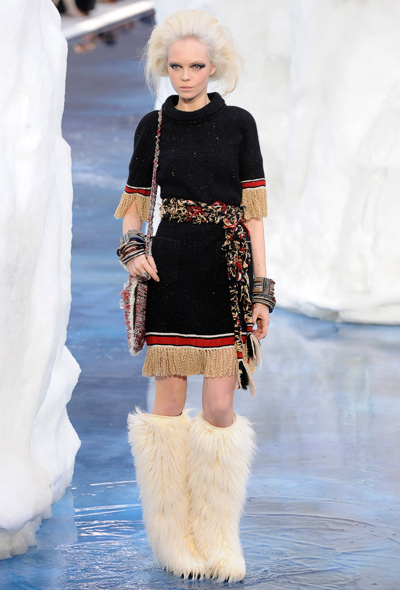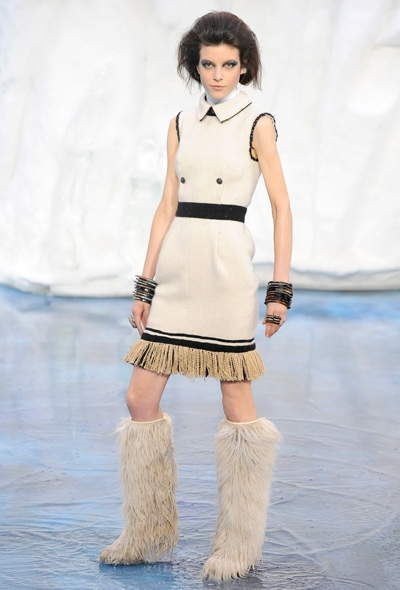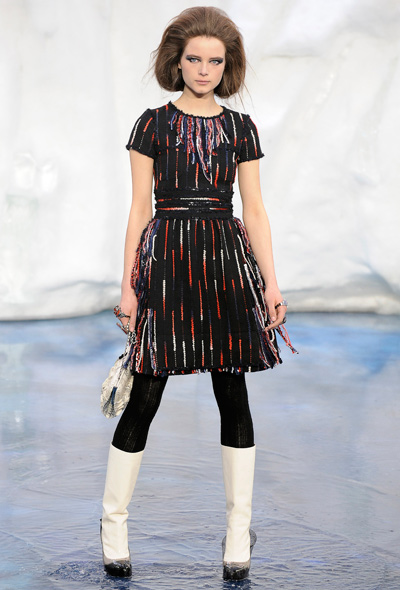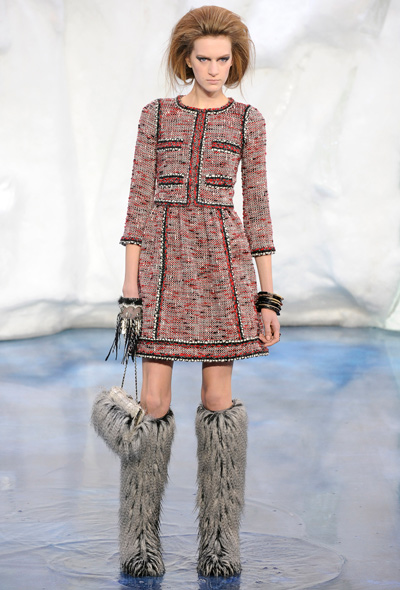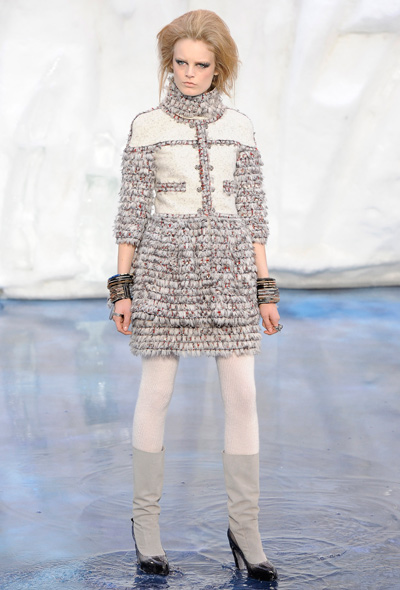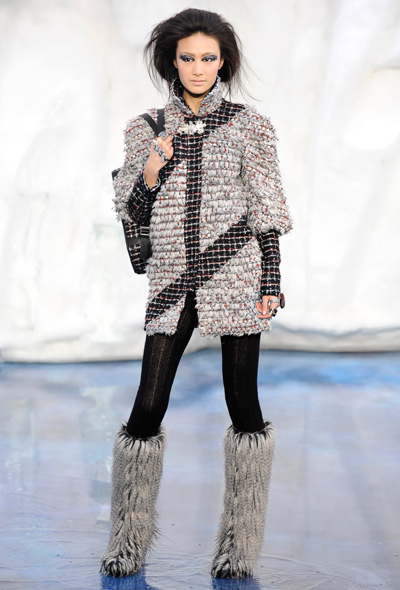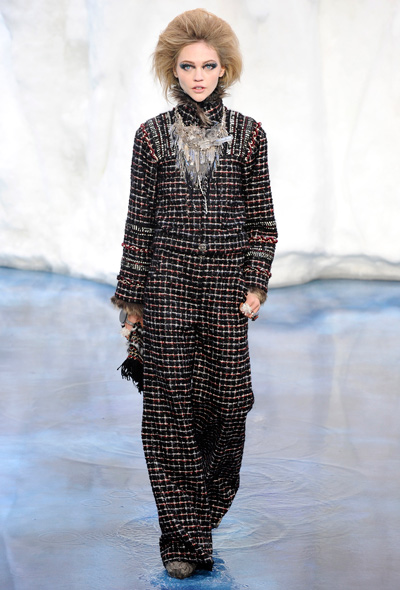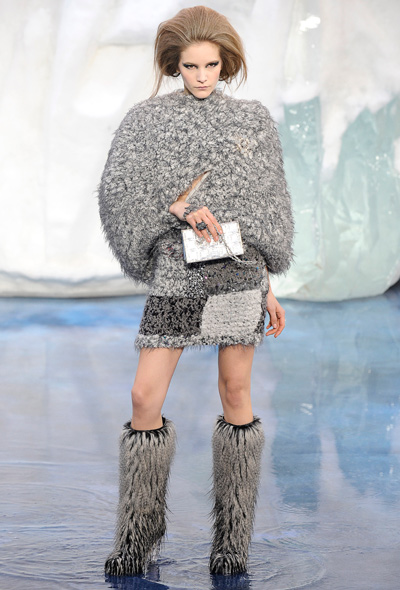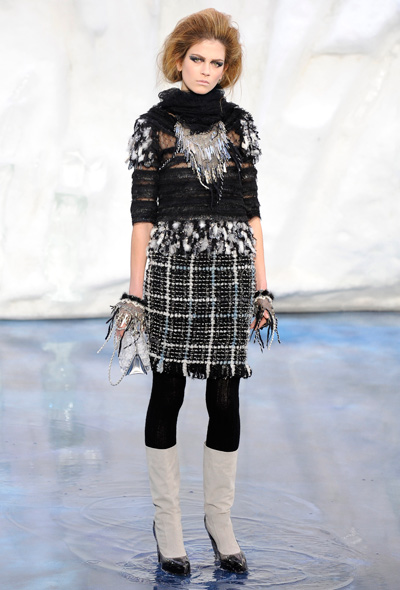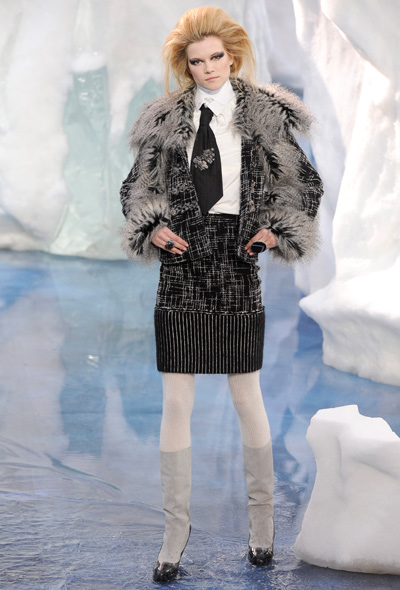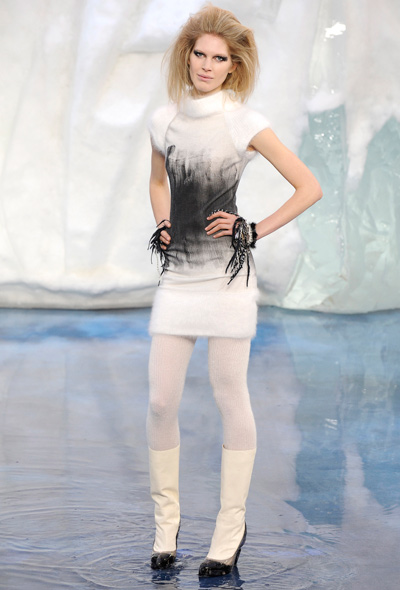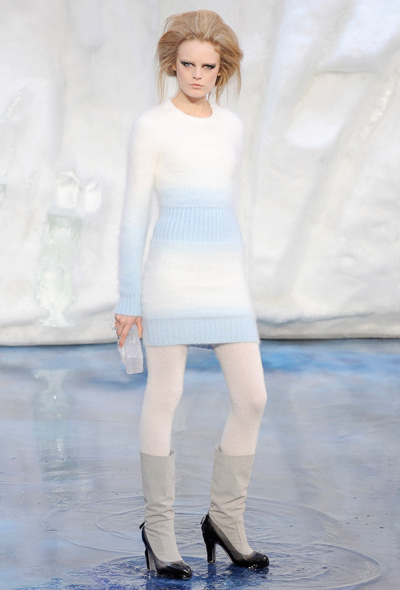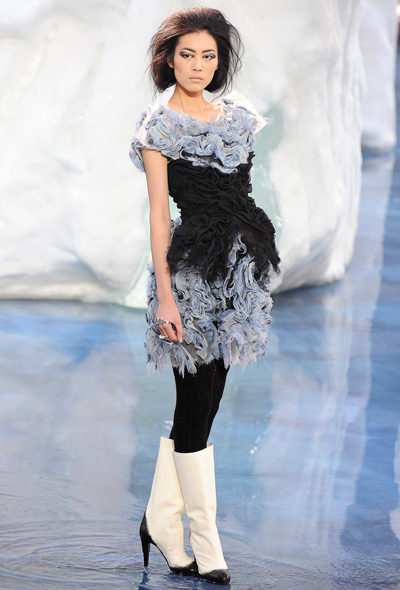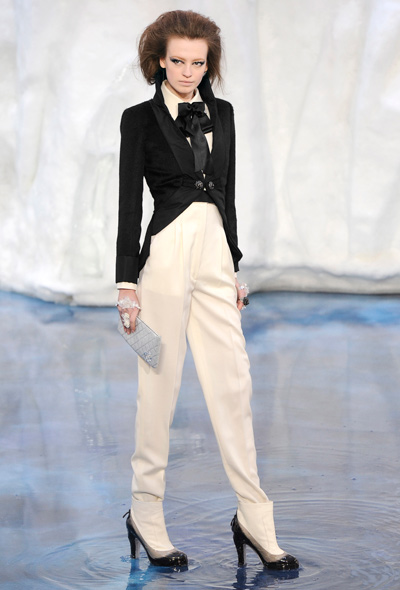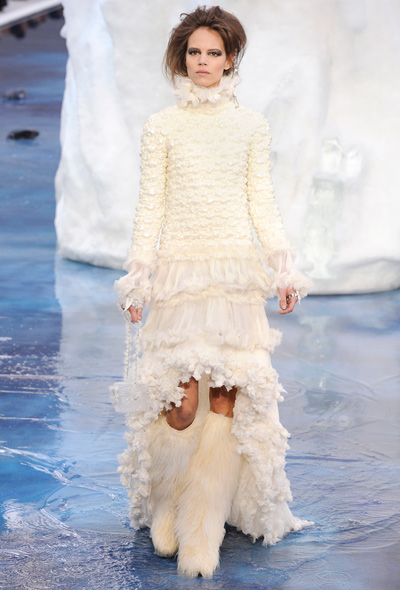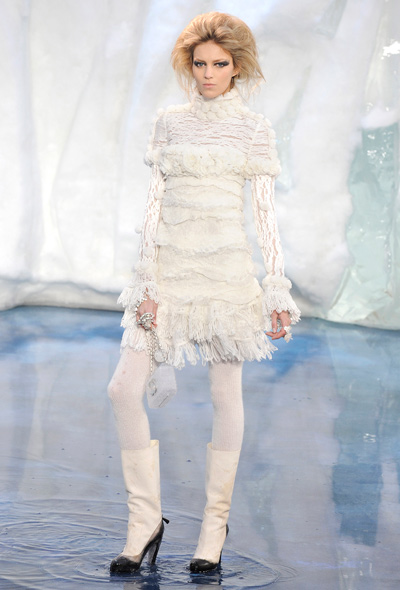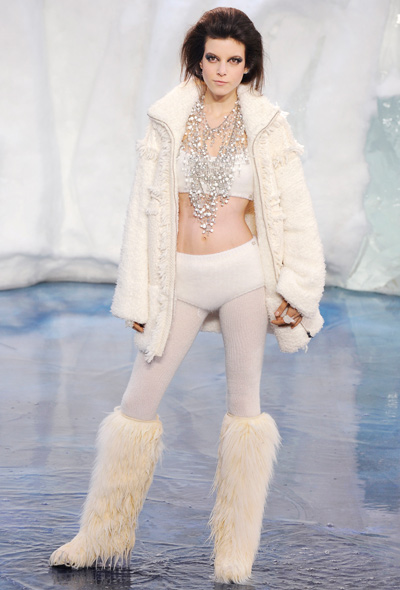 Visit chanel.com for more details.