Fresh colors anchored the NY RAW Fall/Winter 2010 collection of luxury denim brand G-Star at the Hammerstein Ballroom. Bright Yellow, Nassau Blue and Car Green complemented G-Star's traditionally dark palette for coats, jackets and dresses, while luxury new light denim washes were added to the established dark raw denim range.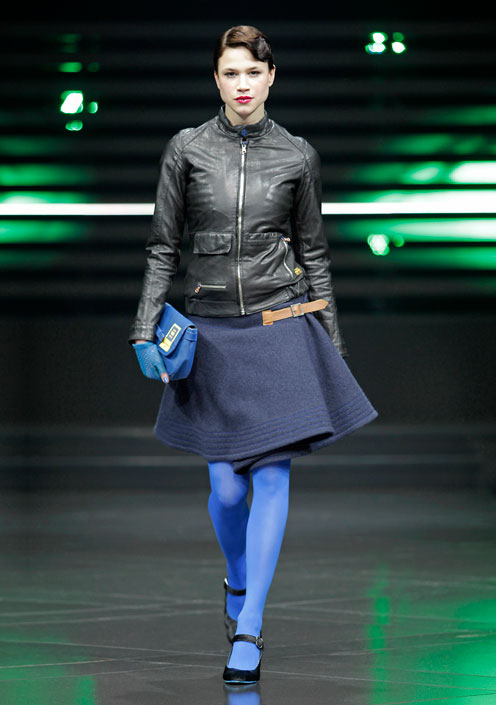 The unique G-Star signature combination of raw and tough mixed with sophisticated and luxurious could be seen in brightly colored, elegantly tailored coats in heavy gauge, cooked wool, paired with luxury worn-in denim pants. The inspiration for this season's NY RAW collection came from the authentic, highly sophisticated service uniform worn by 19th century coach drivers. G-Star combined a formal A-line silhouette with hard-ware luxury materials and fine tailoring resulting in a modern interpretation of the classic Coachman Coat.

G-Star's denim craftsmanship was demonstrated with the further evolution of the 3-dimensional Arc Pant, adding an inside flare to create a distinctive new silhouette for both men and women. An aggressive new denim wash used blunt-knife abrasion to give a destroyed look to the denims, while high-end customized tailoring repairs were further demonstrations of denim expertise. Denim innovations on show introduced bronze and blue metallic treatments and a unique 'denim felt' finishing, created by pulling brightly colored, 100% merino wool through a denim base.
Denim-complementary materials were evident throughout the complete NY RAW collection. Double-faced MacIntosh canvas was used to create raincoats and an intricate full-length trench, while angora and cashmere were used for the rough knits. Heavy-gauge, cooked wool gave the brightly-colored, A-line coats and jackets rigid silhouettes and transformed traditional outerwear overalls and dungarees into luxury garments. This material also defined the silhouettes of the newly introduced mini-long length coats, dresses and skirts, which featured contrast leather detailing.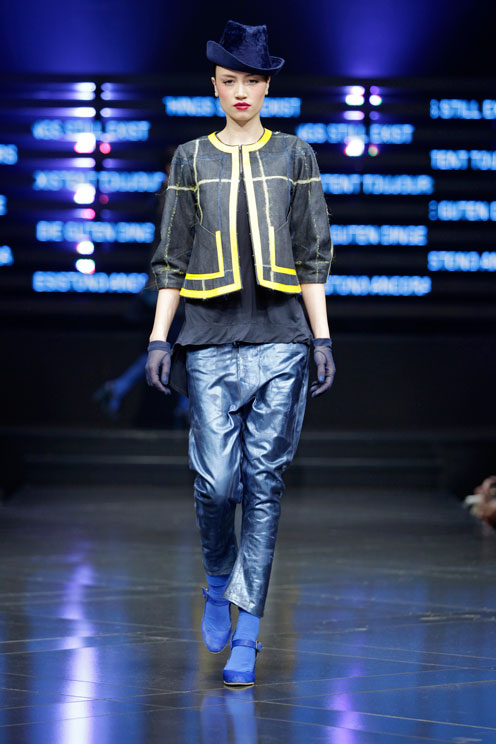 The Show: The runway show featured 30 models on a three-way platform, allowing the guests time to study G-Star's innovative denim craftsmanship and color-coordinated sets. Electro-graphic LED screens and a musical mash up complemented the NY RAW collection's bright colors. A remix of Shocking Blue's 'Venus' provided an energetic finale.
The front row included actress Liv Tyler, the campaign model for G-Star's upcoming Spring/Summer 2010 campaign. The solo female images selected for the campaign underline G-Star's commitment to its women's collection and reinforce its core theme of 'RAW Elegance.' Shot by photographer Anton Corbijn, the campaign premiered in NYC during Fashion Week and gone visible in the world's leading newspapers, magazines, on the street billboards and in-store as of February 17th, 2010.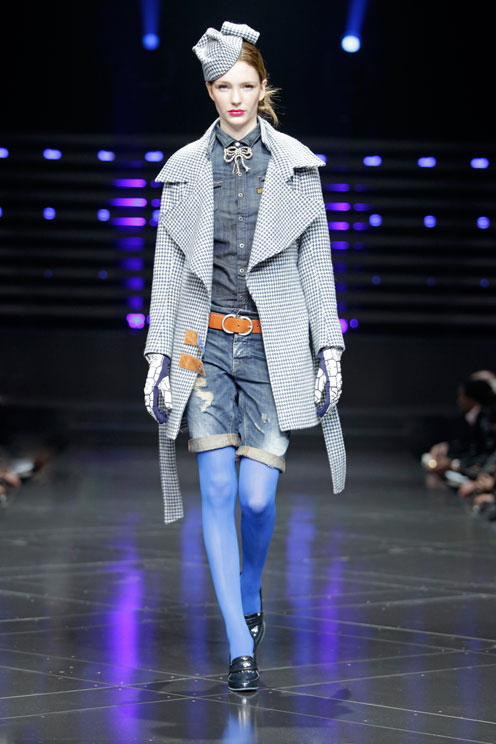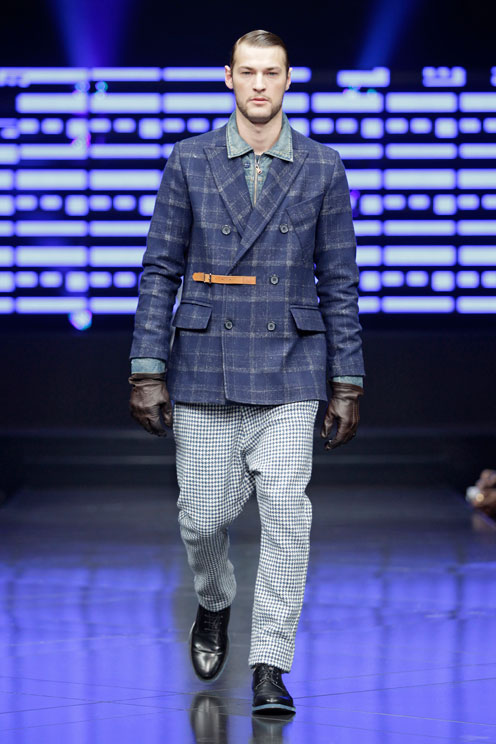 Other notable attendees included: Adam Lambert, Adrienne Bailon, Agyness Deyn, Estelle, John Legend, Kelly Osbourne, Matthew Settle, Mena Suvari, Miss J. Alexander, Natasha Bedingfield, Nate Parker, Peaches Geldof, Robert Buckley, Sean Garrett, Shannen Doherty, Shanyna Shaik, Shaun Sipos, Steven Jackson, Terrell Owens, Toby Kebbell, Tyson Beckford, and others…

Kelly Osbourne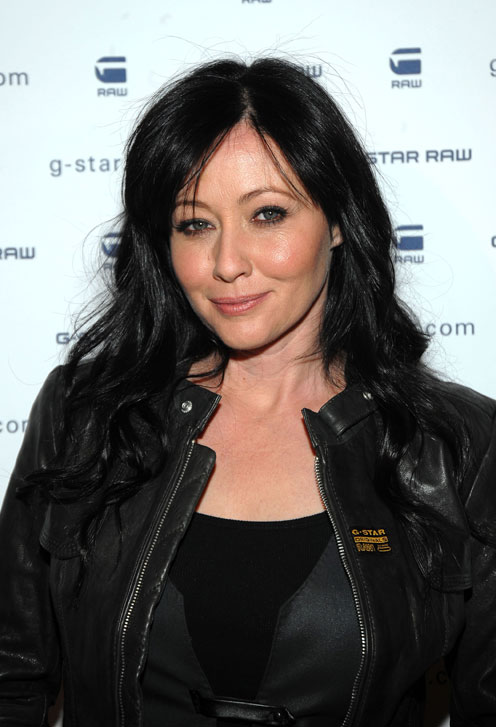 Shannen Doherty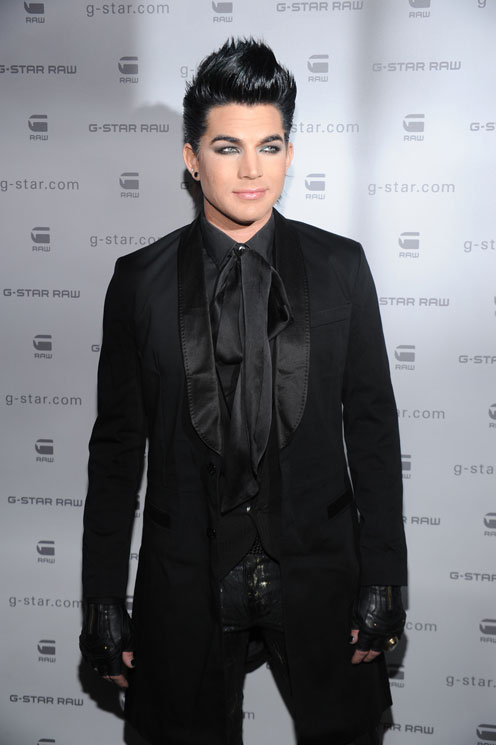 Adam Lambert

Estelle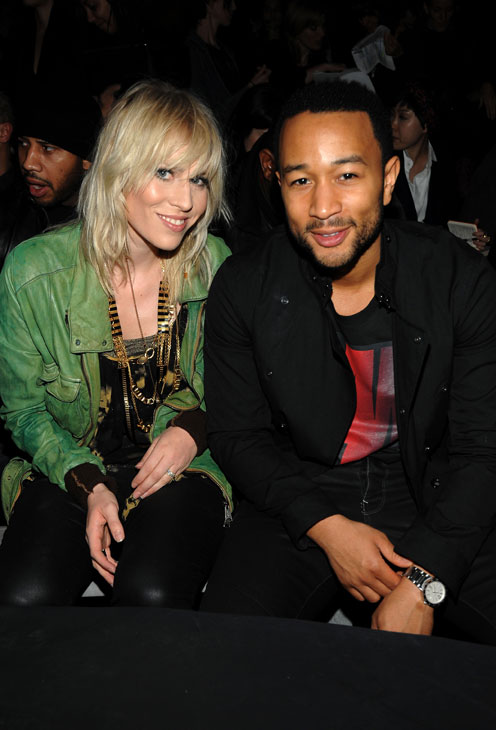 Natasha Bedingfield and John Legend

Liv Tyler & Agyness Deyn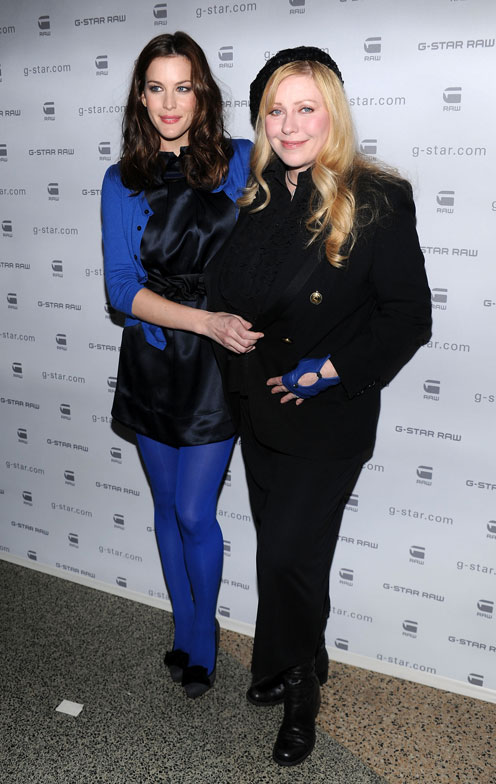 Liv Tyler and mother Bebe Buell

Matthew Settle

Mena Suvari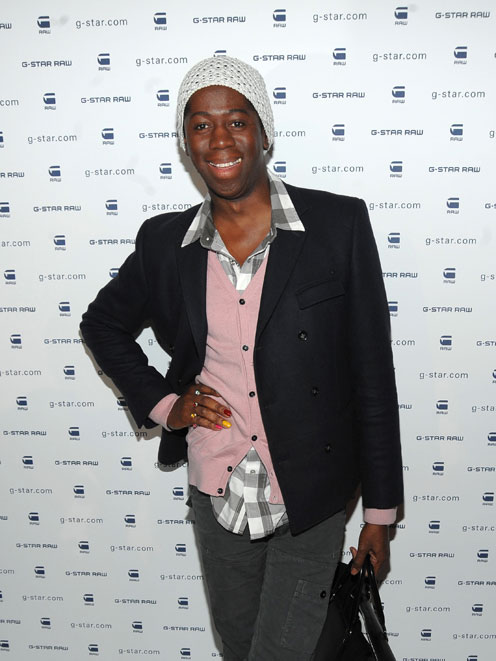 Miss J. Alexander
18. Natasha Bedingfield & John Legend

Natasha Bedingfield

Nate Parker

Peaches Geldof

Robert Buckley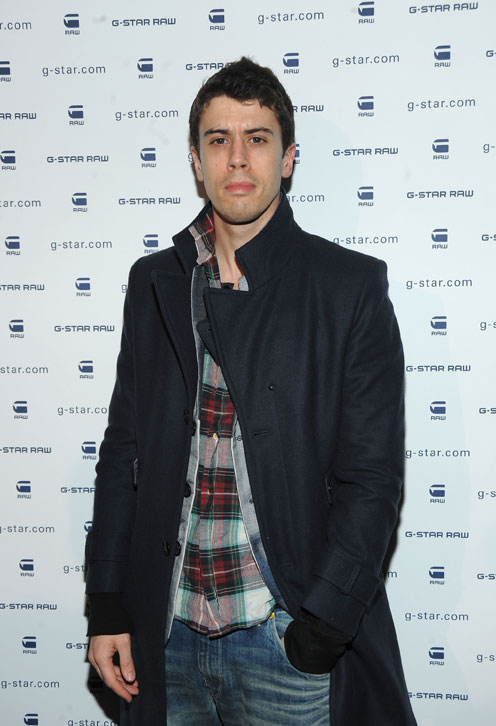 Toby Kebbell
Visit www.g-star.com to learn more about their collections.