Sneak peek to V MAGAZINE's issue #68 upcoming age defying issue – "The Who Cares About Age Issue" – starring legendary female actresses –Jane Fonda, Susan Sarandon, Sigourney on newsstands now. All Photography by: Inez Van Lamsweerde & Vinoodh Matadin.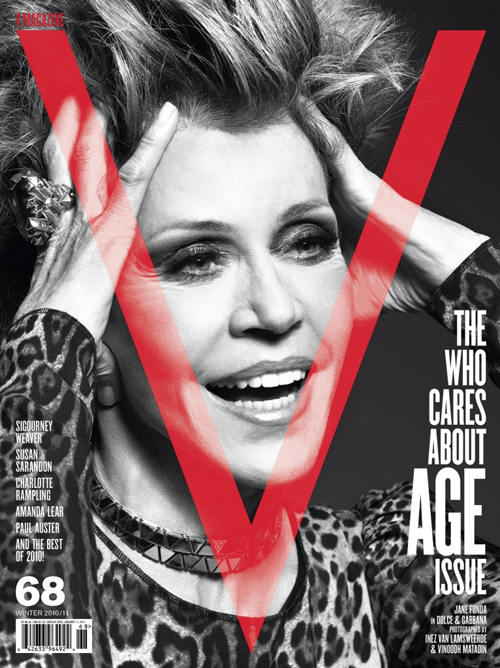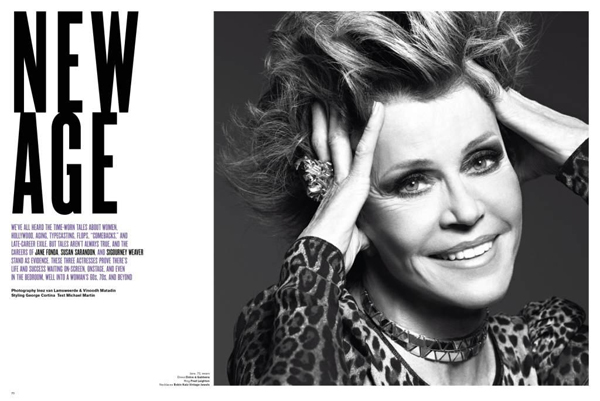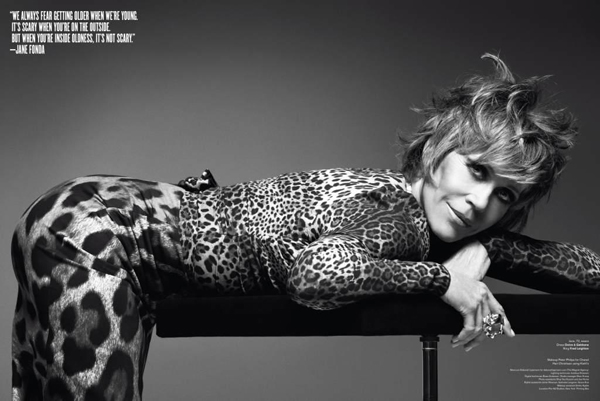 Jane Fonda in Dolce & Gabbana
Susan Sarandon in Fred Leighton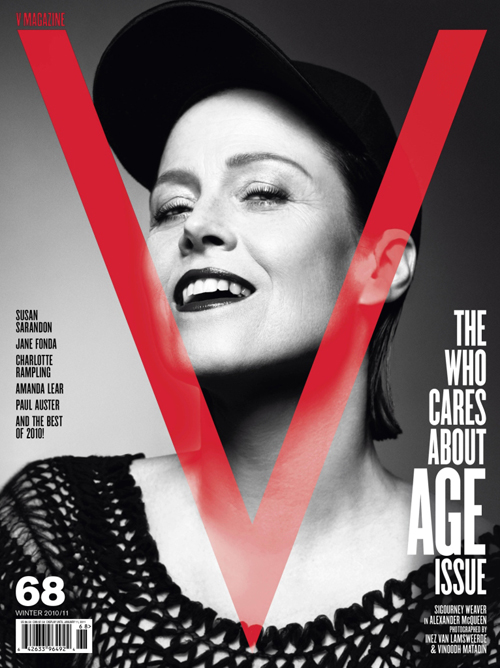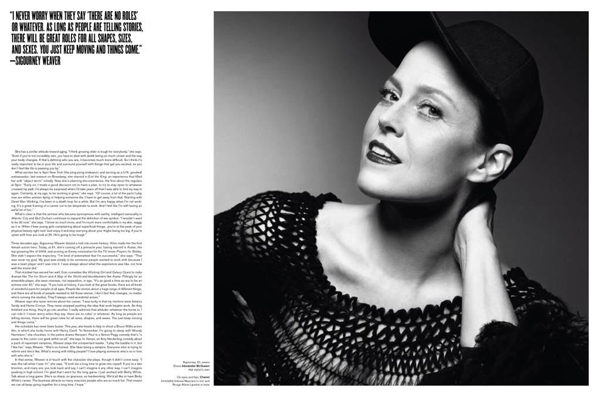 Sigourney Weaver in Alexander McQueen
Jane Fonda says that at age 72, her life has never been richer, more active, or more fulfilling. And Susan Sarandon, at 64, would say the same about her own. As would 61-year-old Sigourney Weaver, 64-year-old Charlotte Rampling, and 60-year-old Amanda Lear. In this, our Who Cares About Age Issue, they've all told us, in varying words, that society's stigma of age has no bearing on their daily lives, only that they feel more confident in who they are and more gorgeous inside and out with each passing day.