Stephen Dorff, the 37-year-old rebel actor and star of the forthcoming, much-hyped movie directed by Sofia Coppola called "Somewhere." VMAN's cover issue #20 and inside spread features Dorff with a body rivaling a teenage athlete. Dorff says he owes Coppola for the opportunity to renew his interest in the (acting) craft and continue to discover his art. His mother died of brain cancer one year and one day before Sofia offered him the coveted role.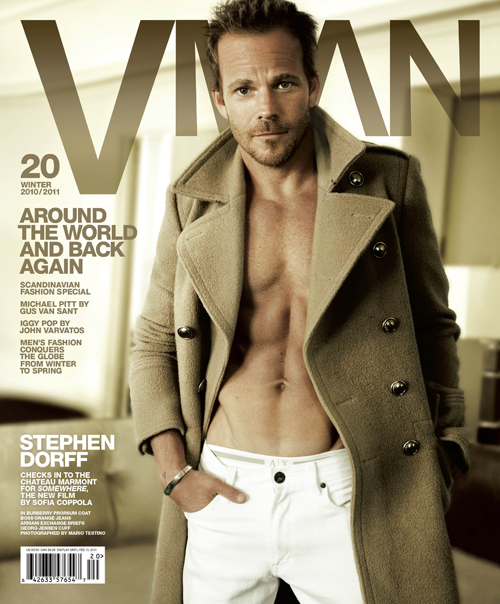 STEPHEN DORFF checks in to the Chateau Marmont for Somewhere, the new film by Sofia Coppola.
Photographed by MARIO TESTINO
Styling by ANDRE RICHARDSON
He's been labeled everything from a child prodigy to a Hollywood bad boy, but after his starring role in the film "Somewhere," Stephen Dorff's getting comfortable with a new moniker: Leading Man.
"This isn't Stephen's comeback. It's his rediscovery." – Sofia Coppola
"I learned how to grow up." – Stephen Dorff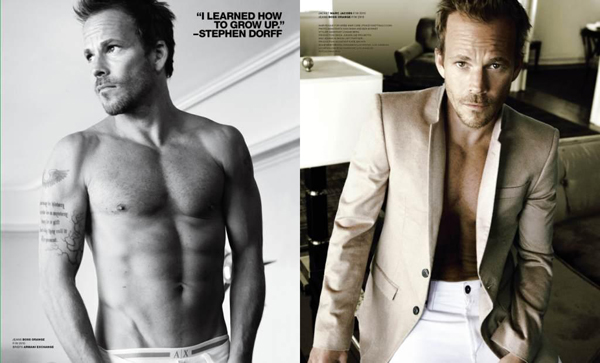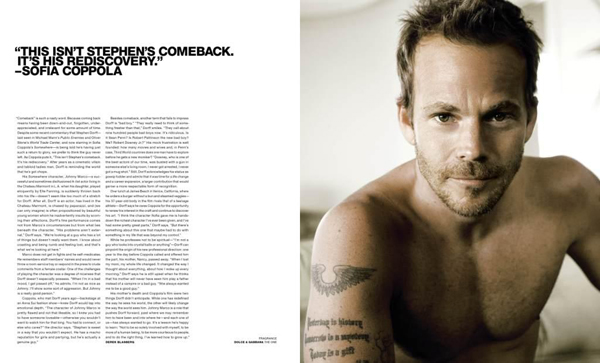 Dorff is best known for his past films including: Public Enemies, World Trade Center, Blade, SFW, etc.
VMAN issue #20 newsstands on November 11th, 2010.