V MAGAZINE issue #69: "New Fashion Moment". Tom Ford's triumphant return to fashion communicates a simple message: iconic women in iconic clothes. Julia Restoin Roitfeld slips into ford's high-glam Spring collection for a series of self-portraits and a conversation with the designer himself. Photography by Julia Restoin Roitfeld.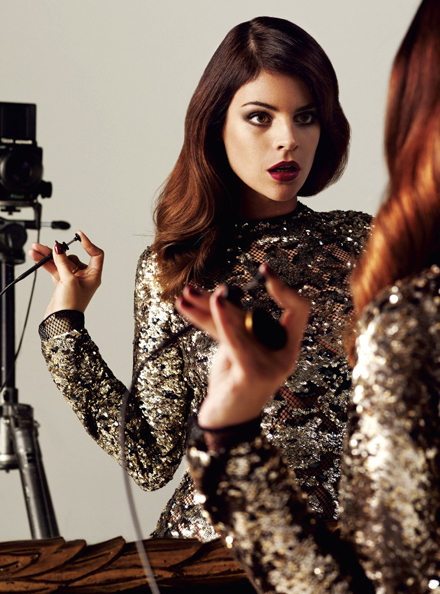 A lot has happened in the five years since Tom Ford exited 
women's fashion. The economy went belly-up, leaving designers scrambling to reconcile luxury with covetability. Globalization exploded and forced houses to rethink their business models with emerging markets in mind.
And in an increasingly plugged-in universe, fashion-world blips and sound-bites made headline news. In spite of it all, however, Ford just wants to have fun—and he made that crystal clear with his Spring/Summer 2011 collection, shown in New York last September to a select few editors and with a runway cast that included superstars like Beyoncé and Marisa Berenson, iconic faces like Stella Tennant and Carolyn Murphy, and muses like Julia Restoin Roitfeld. The show, featuring 
idealized visions of the kind of louche '70s glamour Ford first defined at Gucci a decade ago, delighted editors with its forthright desire to make women look and feel beautiful—which, as the designer explains, was precisely his goal. Here, he speaks with Roitfeld about the inspiration and the women.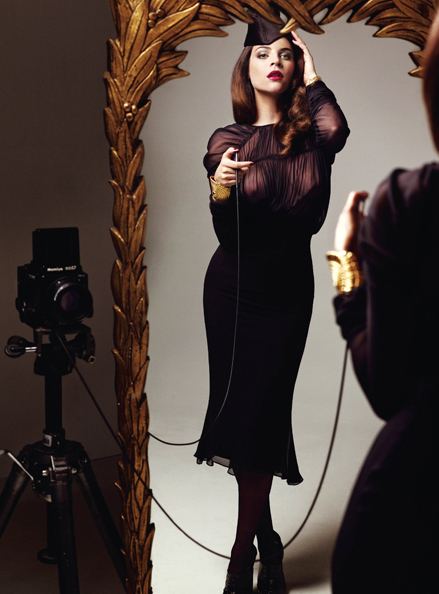 The interview:
JULIA RESTOIN ROITFELD What made you decide that this was the season to return to fashion?
TOM FORD I told myself that I would not come back to 
women's fashion until I felt I had something new to say. I feel that fashion has become too serious and that the actual customer's needs have not really been addressed. Fashion needs to make one happy. It is a luxury and should enhance one's quality of life.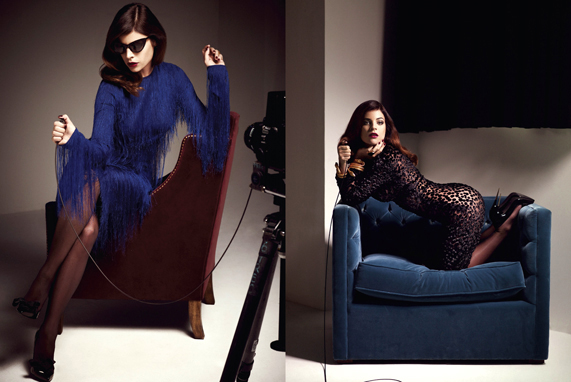 JRR What inspired your collection?
TF Real clothes for real women. I want to concentrate on my real customer. That's why I showed idealized versions of her—different women of different ages. It was about individuality, different body types, women who have their own style.
JRR What do you think fashion needs more of right now?
TF Spontaneity. Fashion needs to be more fun.
JRR What personality traits does the Tom Ford woman possess?
TF My customer has her own sense of style and knows herself well. My goal is to help women become the best version of themselves.
JRR What is your favorite piece from the collection?
TF I love every piece. That is like asking someone which one of their children is their favorite.
JRR Outside fashion, what are you looking forward to this spring?
TF I have to say more fashion. I love what I am doing right now and can't wait to start the next collection.
JRR What was the last thing that made you laugh?
TF I laugh a good bit so that is a hard question. I suppose a phone call I just had with Richard [Buckley] five minutes ago made me laugh pretty hard. He has a wicked sense of humor
JRR What's your New Year's resolution?
TF I don't have one. I believe in living life the way that you want to live it every day, and if you do that you don't really need to have New Year's resolutions.