The Smithsonian Channel is letting the world, that means YOU, to VOTE on the setting of the new Hope Diamond just in time for the 50th Anniversary of the donation of the HOPE DIAMOND!
Now you can vote and decide the setting of a 45.52-carat blue diamond!!!
Which out of the 3 The Hope Diamond settings in images below are you? Marta's pick is setting number 3 from left…
Submit Your Vote HERE! The voting will take place online from August 19 – September 7.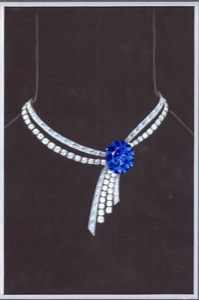 Go behind the scenes of The Hope Diamond settings creation to help your decision:
 The world's most famous diamond, the HOPE DIAMOND, will undergo a special re-design to honor the 50th Anniversary of its donation to the Smithsonian Institution National Museum of Natural History. Given to the Institution as a "gift to the American people" by legendary American jeweler, Harry Winston, the Smithsonian Institution and Smithsonian Channel™ will celebrate the diamond's legacy by inviting the American public to vote on a new design for the stunning 45.52-carat blue diamond.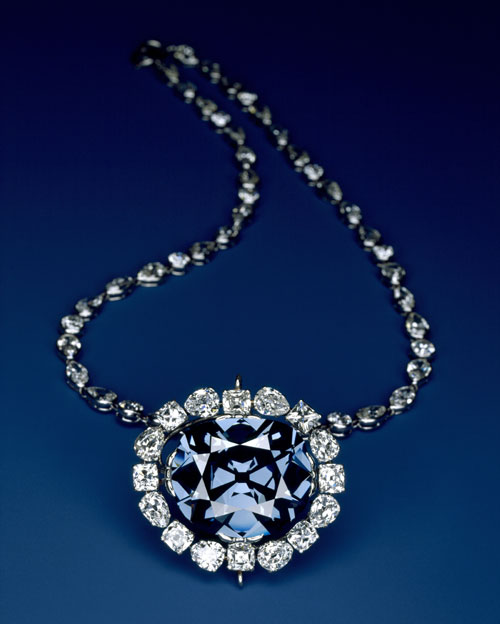 The House of Harry Winston has designed three possible settings – each symbolizing modern Hope in America. The winning setting will be revealed during a press conference in Washington, D.C. in mid-September. The Hope Diamond will be put on display in its new setting at the National Museum of Natural History, and televised nationally as part of the world premiere of the Smithsonian Channel's "Mystery of the Hope Diamond" in March of 2010.
At 45.52 carats, the Hope is the biggest blue diamond in the world. More than 50 years ago, jeweler to the stars, Harry Winston, purchased it from the estate of the deceased American socialite Evalyn Walsh McLean. After touring the gem around the country as part of his famous Court of Jewels, Harry Winston donated the Hope to the Smithsonian Institution, sending it to Washington, D.C. through the U.S. postal service.
In the Smithsonian Institution's world-class gem collection – which includes diamonds worn by Marie Antoinette, an immense emerald owned by the Turkish Sultan Abdual Hamid II, and some of the world's largest rubies and sapphires – the Hope is the most valuable jewel.
The Hope has many unique properties that have puzzled experts since its discovery, and its extraordinary history gave birth to the alleged curse – that all who owned or touched it met great tragedy.