Other Recent Articles
NEW YORK, NY JULY 21, 2011 – NARS Cosmetics, a division of Shiseido Americas Corporation, announced today the relaunch of the brand's e-commerce website, narscosmetics.com.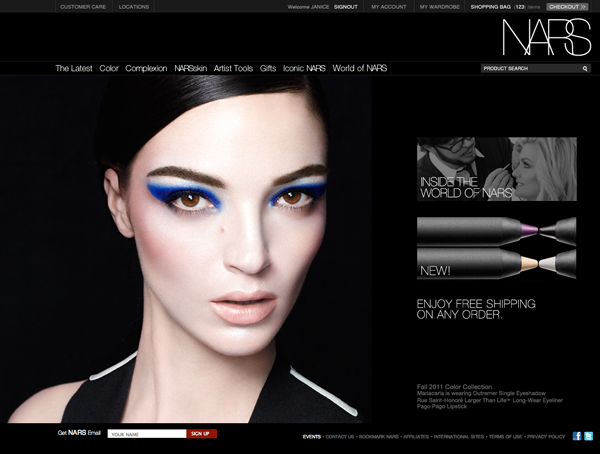 The brand collaborated with CREATETHE Group—a digital agency that focuses on strategy, commerce, and creative content for luxury and fashion brands—to develop a one-of- a-kind website that engages users, brings to life the essence of the brand, and is technically and creatively innovative. The result is a high-impact luxury shopping and comprehensive brand experience for makeup experts, tastemakers, and the culturally curious.