All Posts Tagged With: "1930's Hollywood glamour"
Victoria Beckham received rave reviews today for the gorgeous collection of dresses she showed yesterday, February 16, 2010, and the makeup was equally praise worthy. Victoria wanted minimal makeup, but with maximum impact. The result: nude lips, silvery eyes and shimmery skin.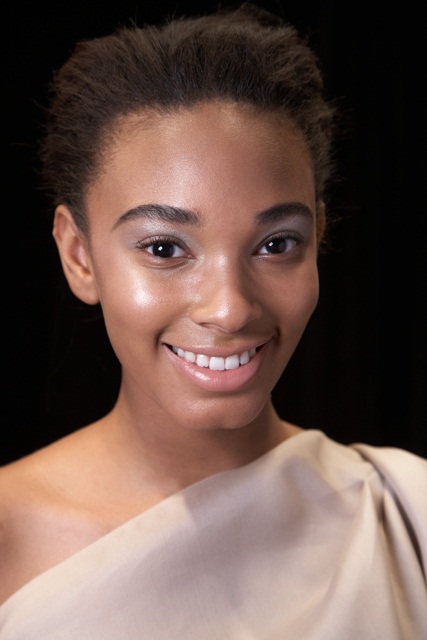 Makeup Tutorial: For the makeup, Francelle did a modern take on 1930's Hollywood glamour (in keeping with Victoria's "Dick Tracy" inspiration for the clothes) so she paired a metallic eye with a pale, nude lip. First, Francelle swept Color Design Eyeshadow in Optic on the entire lid to the brow bone and added Color Design Eyeshadow in Crème Lustré to the lower lid. Ombre Magnetique in Silver (coming this fall 2010!) was used in the crease for a shiny, metallic finish. The new Hypnôse Drama Mascara coated the top lashes only. The skin was dusted with Ageless Minérale Powder in Translucent for a luminous complexion. Blush Subtil in Miel Glace was applied lightly to the cheekbones for an added touch of color. For the lips, Francelle first dotted them with concealer (a great trick for ensuring you get a super nude pout with staying power) then applied L'Absolu Rouge Lipstick in Rich Cashmere. The nails were short and groomed with just clear nail polish and the hair, by Didier Malige, was pulled back in messy version of a French twist.