All Posts Tagged With: "Adrienne Bailon's hair"
TM has the scoop on Adrienne Bailon's hair color. Earlier this month Adrienne Bailon, former Cheetah Girl, stopped by NYC's Hair Rules Salon to dramatically change her black hair for a lighter and blonder look (for an upcoming movie role). "For some reason, I feel the best as a blonde. This time we said, 'Lets make it look like I've been hanging at the beach all summer,'" said Adrienne about the inspiration of her new blonde 'do.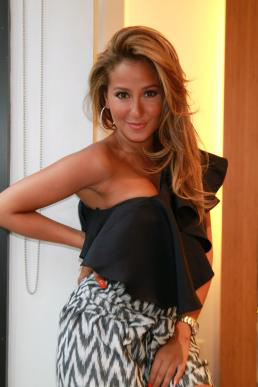 Adrienne Bailon pretty in Blonde Hair
Hair Rules Salon color director Katiria Martin helped Adrienne transform into a beach blonde babe leaving her more than satisfied with her fresh summer look.