All Posts Tagged With: "Alber Elbaz"
Alber Elbaz is one man that inspires me greatly. He's designs for Lanvin's fashion house are bigger than life, exquisite, a work of art. I stumbled upon this video and thought to share: New York Times' Suzy Menkes interview with Lanvin's Alber Elbaz. Menkes discusses with Lanvin's star designer putting women first and the Winter 2010 collection.
For more New York Times videos visit: http://video.nytimes.com
I stumbled upon a brilliant interview with Lanvin designer Alber Elbaz who is a big inspiration of mine. The interview is titled The Future Of Fashion, Part Six: Alber Elbaz and it was written by by Dirk Standen for style.com.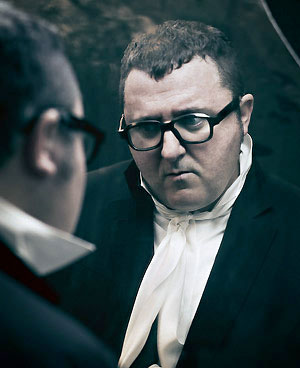 Here's an exert:
Talking about instant successes, have you followed the rise of the fashion bloggers?
I have to tell you, I love bloggers. And I'm not telling you that because I'm [trying to] bribe them. Every morning I wake up and I see the blogs. There is something very innocent. There is something very honest. You can say, OK, they didn't have the experience of seeing things. But again it's another medium. That's their opinion and it's interesting to see how politically incorrect they are. Of course, when they say, "Oh my God, I love it," I'm extremely happy.