All Posts Tagged With: "American Grown"
Talking Makeup is excite to introduce to you a brand new line from Bath & Body Works called American Grown. American Grown is a collection of super affordable hand washes and shower gels in big, bold, colorful bottles that are inspired by great American destinations. Formulated with invigorating botanicals grown right here in the U.S., these products are sure to keep you in the patriotic spirit! And this is what Marta calls: "Born in the USA":) I also love the vibrant colorful packaging which can be uplifting!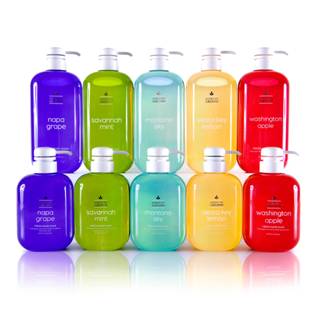 This is a limited edition collection, available from mid-July to September.
Washington Apple: In the fertile valleys of Washington State in America's far west, growers tend orchards that produce the world's most crisp, ripe apples. Formulated with Apple Extract to help nourish skin, Washington Apple instantly evokes your first bite of a shiny red apple, an unmistakably juicy flavor.