All Posts Tagged With: "Angel Sanchez"
Jean Fayard, Clarins Make-up Artist, created for the makeup look for the 2013 Angel Sanchez bridal collection during bridal week which took place in New York last week. Soft, light, and romantic were the keywords of this bridal collection. Angel Sanchez worked with materials to create intricate and romantic embroideries for a timeless elegance with a unique, modern twist.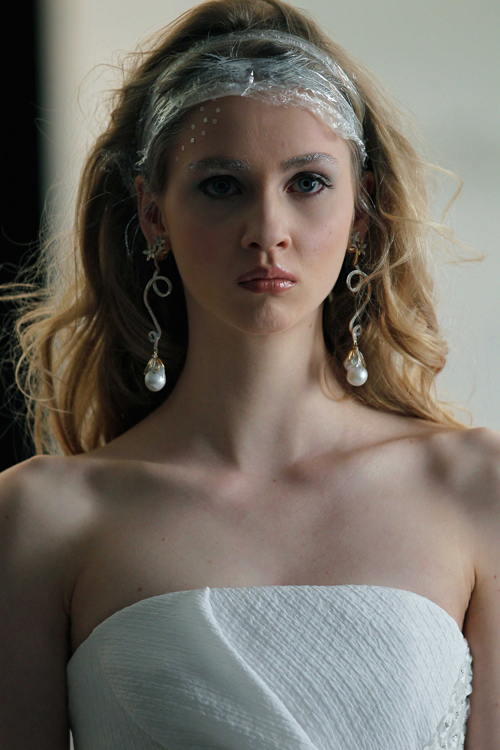 BRIDAL MAKEUP
Jean was inspired by Angel's architectural creations: chic and feminine with an edge. Working with Angel, she imagined a subtle icy turquoise look based on a flawless complexion and touches of radiant light.