All Posts Tagged With: "Anna dello Russo"
New perfume. The Scent of Anna Dello Russo. Exclusively on yoox.com . "Beyond any imagination… beyond any fantasy…you are beyond".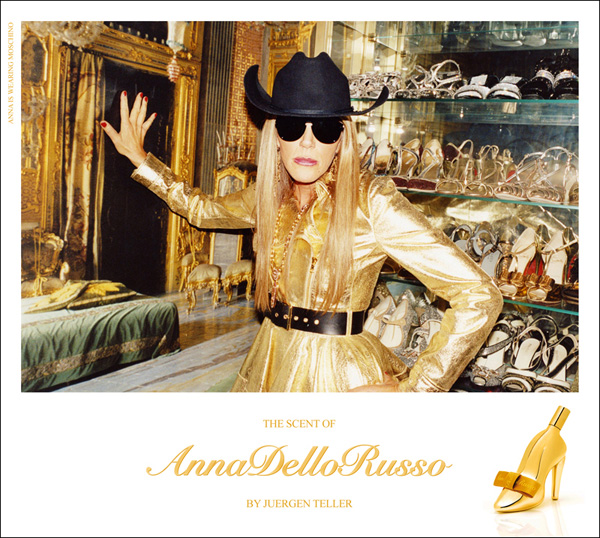 Art direction for Anna dello Russo: Marco Braga and Giuliano Federico for Modecracy
Anna Dello Russo, rising INTERNET ICON and Fashion Director at Large and Creative Consultant for Vogue Japan, will create a signature eponymous fragrance, only for the web and only available at yoox.com, at the beginning of December—just in time for Christmas.
ANNA DELLO RUSSO, the fragrance, is a delectable and sophisticated scent that calls to mind the sensory pleasures of sweet treats and primary sensations. The essence of vanilla mixed with almond creates a scent inspired by the memories and the flavors of childhood— the wholesome smell of warm cookies coming from Grandma's kitchen on Christmas Eve. Anna Dello Russo, the fragrance, is a tactile perception; a smell to touch. "You smell so good that I want to eat you, they will tell you," she says.
Vogue Japan's October issue 2010 is already becoming a big issue with all the buzz around the amazing spread by photographer Giampaolo Sgura and styled by none other than the über-glamorous Anna dello Russo featuring Alessandra Ambrosio. Dressed in Dolce&Gabbana down to the bag. Marta Walsh LOVES! Via: www.swide.com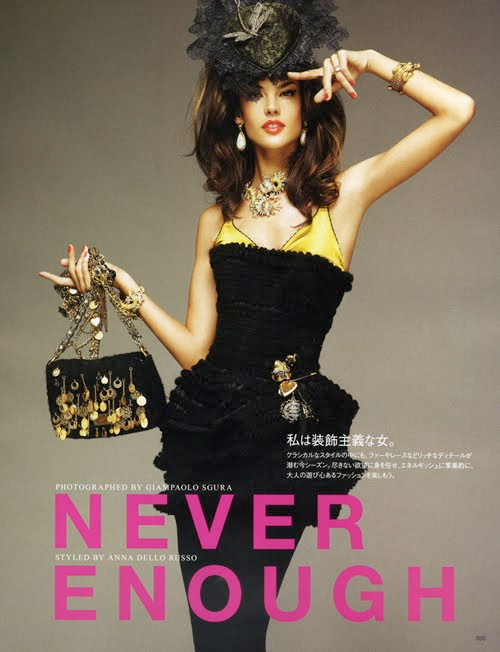 Swide Interviews Fashion Icon Anna dello Russo. Swide.com-luxury is a magazine by Dolce & Gabbana.
Swide caught up with none other than fashion editor extraordinaire Anna dello Russo! She invited Swide into her home for a lovely chat and biscuits, so they got comfy and got grilling… Fortunately she took their enthusiasm with a lot of patience. Meet one of the most down-to-earth of fashion legends.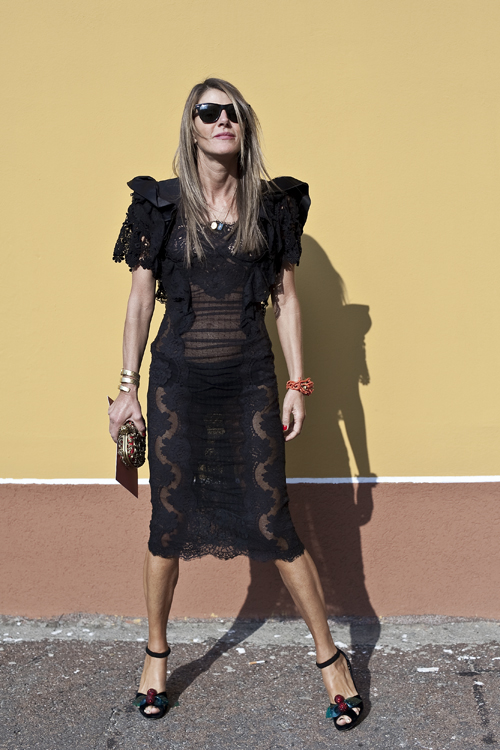 Anna dello Russo in a dress by Dolce & Gabbana.