All Posts Tagged With: "Anti- Aging"
Loving the NEW L'Oreal Ideal Skin Genesis Complexion Equalizer face cream. This moisturizer is lighter in consistency than the L'Oreal Age Perfect Hydra-Nutrition Day/Night Cream and is great for summer. This one is also day or night cream and is formulated with Skin Perfecting Complex with Vitamin C+Tourmaline Gem.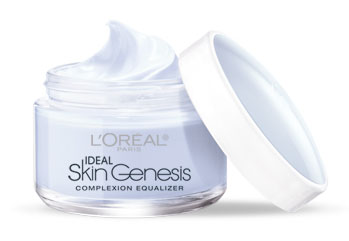 L'Oreal Paris got it right with their new L'Oreal Age Perfect Hydra-Nutrition Day/Night Cream. The product is super hydrating, soothing to dry sin, and it has a really nice citrus light scent which is quite calming. I also like that is a '2-in-1' day and night cream. Sometimes I get confused with all the different creams, and it give me an extra space in my bathroom shelf and my suitcase. I'm so thrilled that great skincare is now very affordable to all women. This one is a drugstore treasure.
NEW Products from La Roche-Posay: Hydraphase UV Eyes Hydrating Protecting Eye Cream with SPF 29 and Rosaliac UV Fortifying Anti-Redness Moisturizer with SPF 15.

Did you know that the skin around the eyes is thinner than anywhere else on the body – about ten times thinner than the skin on the rest of the face – and is therefore more susceptible to damage
Spring and Summer skin care: The NEW SK-II Facial Treatment UV SPF 25 is an advanced daily moisturizer that helps to shield the skin from everyday exposure of UV rays, while simultaneously pampering the complexion with Pitera, the exclusive ingredient found in all SK-II products, and moisturizers.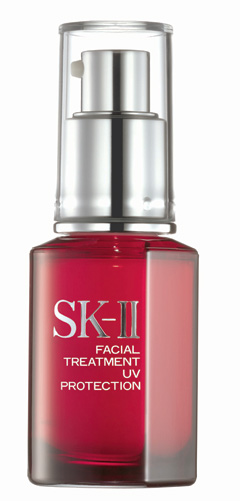 I'm a sucker to skin care products that 'wake my skin up'. I'm all about feeling rejuvenated and invigorated, especially in the morning. Lately I've been using the NEW Orlane Anagenese 25+ Morning Recovery Concentrate to get that re-gained radiance and glow effect. It is a very light and clear serum and feels like fresh water on my skin. Very gentle and soothing.

The star ingredients in Orlane's Anagenese 25+ Morning Recovery Concentrate are a combination of pro cellular growth factors and specific peptide, Hibiscus seed extract, and Ginseng extract. All designed to activate the production of collagen and the synthesis of hyaluronic acid, entourages cell renewal and stimulates micro circulation.
GIVEAWAY: Watch Marta's video blog and enter to WIN the NEW Neutrogena Ultra Sheer liquid daily sunblock. 1 winner. Please note: You must leave your comment under the video in YouTube!
Prize includes:
(1) Neutrogena Ultra Sheer liquid SPF 55
(1) Neutrogena Ultra liquid SPF 70
Good Luck!
It's been sunny in New York City recently and Spring is in the air everywhere. That means more time in the sun. I just discovered Neutrogena Ultra Sheer liquid daily sunblock to use under my makeup. The magic word here is liquid. It dispenses as a white cream that very easily turns into a spreadable liquid on the skin. No need to rub vigorously anymore and it doesn't leave a white residue (sounds familiar?) You hardly feel it on your face it is so light. I applied it this morning after my serum and before my foundation.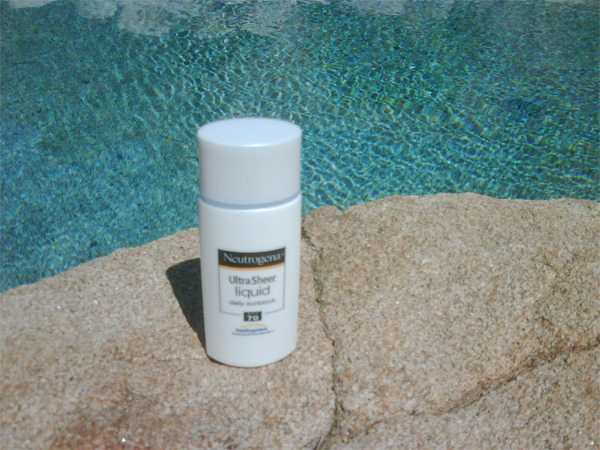 Did you know that this sunblock is actually designed to leave a matte finish on your skin after you apply? Brilliant. The Neutrogena Ultra Sheer liquid daily sunblock comes in SPF 55 and SPF 70. BTW Neutrogena Ultra Sheer is small enough to fit in any makeup bag. No excuse not wearing sunscreen anymore. Finally a sunblock that is not working against us:)
Estée Lauder introduces two NEW skincare products! Hydrationist Maximum Moisture Cremes and Lotion and Perfectionist [CP+] Targeted Deep Wrinkle Filler.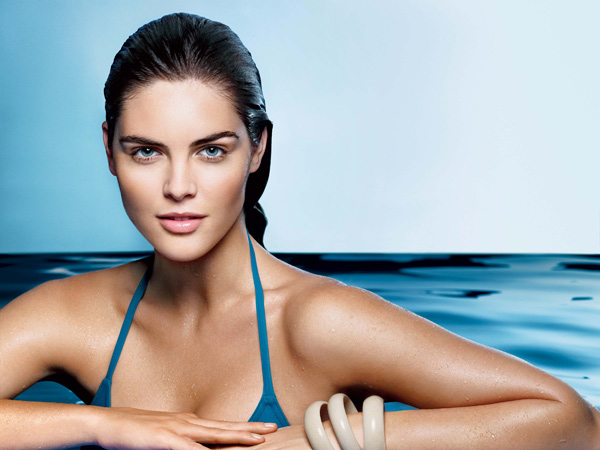 Hydrationist Maximum Moisture Cremes and Lotion: The most hydrating moisturizers ever according to Estée Lauder. Estée Lauder's Hydrationist Maximum Moisture Crèmes and Lotion immediately replenish dehydrated skin and infuse moisture that lasts 24 hours to keep skin quenched and glowing. Formulated to overtime skin to retain and sustain its own natural moisture for a younger, healthier look.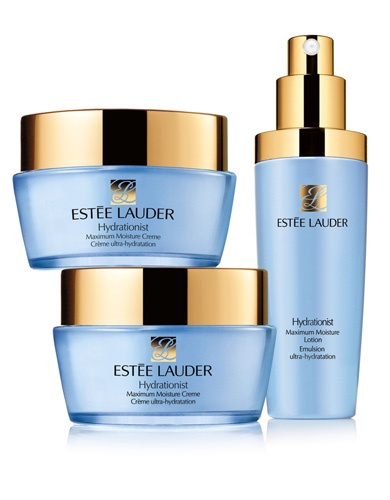 The NEW Hydrationist Maximum Moisture Cremes and Lotion is available in four formulas, $38.00 each:
Crème for Dry Skin
Crème for Normal/Combination Skin
Lotion for Normal/Combination Skin
Crème for Normal/Combination Skin with SPF 15
RoC Multi-Correxion Exfoliating Cleanser is my favorite face cleanser these days. It's a cross between a cleanser and a very gentle face scrub, this is why I use it almost everyday. It cleans my skin thoroughly and it prepares it for the face cream right after my shower. I also love the RoC Multi-Correxion Daily Perfecting Cleanser for the same reason mentioned above. The latter is part of the RoC Multi Correxion Skin Perfecting System.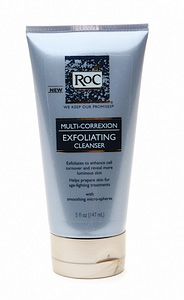 I'm in love with the latest Clarins Spring 2010 product launches. Clarins was always my favorite skin care brand for years now and I didn't quite realize how much my skin was missing it LOL.
Clarins Gentle Refiner Exfoliating Cream, $28: Very creamy exfoliator or face scrub . Smells amazing and is very comforting. I use this exfoliator once a week because the micro grains are a bit on the coarse side. My face feels super refreshed and smooth after use.