All Posts Tagged With: "Ashley Greene"
Actress Ashley Greene, mark's new Brand Ambassador and star of the "Twilight" series, made her mark at the 9th Annual Chrysalis Butterfly Ball (2010) in Los Angeles this weekend. mark Celebrity Makeup Artist Mai Quynh shared her top makeup tips for creating Ashley's beautiful makeup look!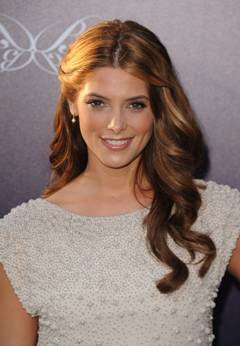 How to get Ashley Greene's makeup look:
"I started by applying mark Calm and Composed Super Soothing Moisturizer to Ashley's skin as a moisturizing base. This moisturizer is very gentle and is great for all skin types.
For the July 2010 issue of Vanity Fair, Norman Jean Roy photographed the spooky beauties of The Twilight Saga: Eclipse—five vampires (Dakota Fanning, Nikki Reed, Ashley Greene, Elizabeth Reaser, Bryce Dallas Howard) and one lone lady werewolf (Julia Jones). Nancy Jo Sales was on set, where, between takes, the girls mused on the gothic romance that has everyone palpitating. Read full article in vanityfair.com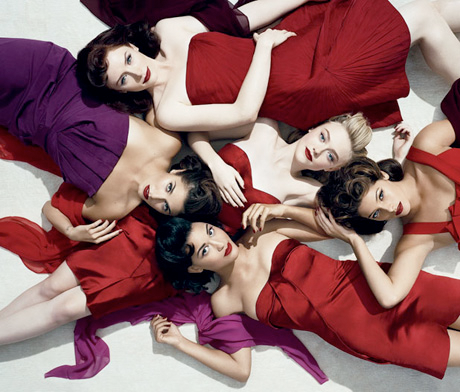 Watch: behind the scenes of the Twilight Saga Eclipse Vampires photo shoot in Vanity Fair:
Celebrity makeup artists reached for the best of Lancôme recently to primp their celebs' sexiest features—the eyes and lips. Here, a round-up of where Lancôme showed up.
For Nylon's Young Hollywood party 2010, celebrity makeup artist Vanessa Scali gave Twilight star Ashley Greene gorgeous, lush lashes using Lancôme's Hypnôse Drama Mascara.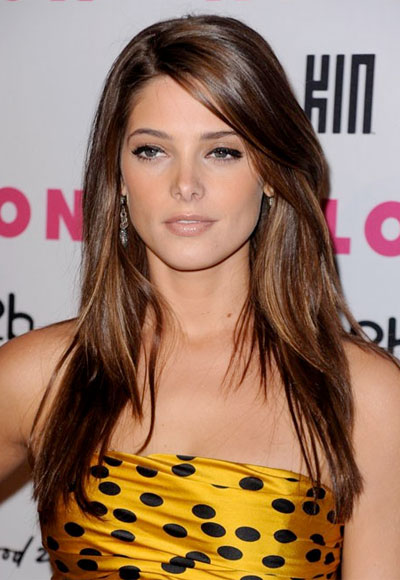 More celebrities in Lancôme:
Backstage Makeup at Dolce&Gabbana Winter 2011 during Milan Fashion Week.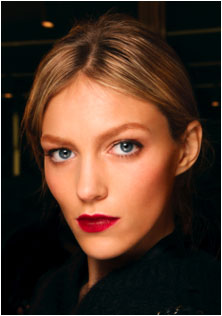 At the Dolce&Gabbana Winter 2011 Ready-to-Wear show in Milan, The Designers' showcased their Sicilian roots and fascination with "sartorialità" or tailoring, highlighting the jacket with keen focus on both perfection and sensuality. Dolce& Gabbana The Make Up added an aura of softness and seduction to each impeccable look, with washes of fresh, feminine color. On the runway, each model donned red lips and understated eyes created using Dolce&Gabbana The Make Up.
"This season, we took inspiration from our Sicilian heritage, and the art of traditional tailoring—sartorialità, " said Domenico Dolce. "The beauty look was all about modern feminine perfection, with impeccably pure, detailed touches, like the stained lip," added Stefano Gabbana.
Twilight star Ashley Greene looked very pretty in all black at the InStyle 2010 Golden Globes After Party. I didn't mind the dress but I wasn't all too wowed about it. It was a bit too safe. Maybe if Ashley paired the little black dress with sparkly silver or golden high heels the look would be less monochromatic. Ashley was little bit lost in that dress and the dress made her look too serious. Am I just the only one?
Ashley Greene at the InStyle 2010 Golden Globes After Party: Do you love?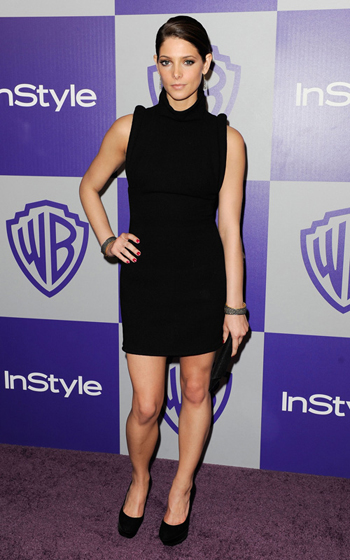 It's no secret that the Daily Makeover editorial staff love an award show red carpet moment. Is there a better opportunity for a makeover? Celebrating the talent of the entertainment industry in all its Hollywood glory is a glamorous break from our regularly scheduled, quick-paced, freezing cold New Yorker weekend activities. Patience, however, is not our best virtue, so we checked in with some of our favorite hairstylists to get the scoop on what kind of hairstyles we can expect to see on some of the Golden Globes gals.
Ashley Greene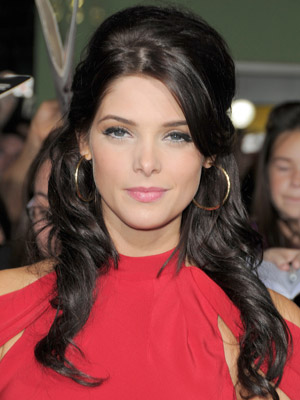 Credit: © Jordan Strauss/Getty
Mane man Ted Gibson will be telling a very sexy, deliberate and Hollywood hair story via The Twilight Saga's Ashley Greene for the Golden Globes. Predicts Gibson, "You will see effortless chic with a modern twist this year." Gibson says that because people are feeling a lot better about the economy, the mood will be more optimistic as well as a little extravagant. 2010 hair will be all about length and a return to romance, according Gibson. "We're finished with the asymmetrical 80s, harshness. Hair is going to be a lot softer. Women felt like they needed to be stronger in 2009 and even in fashion, we're going to see a lot more softness in the clothes and hair in 2010."
Read full article by Rachel Hayes in dailymakeover.com
Twilight's star Ashley Greene arrived to The Late Show With David Letterman the other day with THIS outfit! What do you think guys? Usually I'm pretty open minded, but this one is not so easy on my eyes:)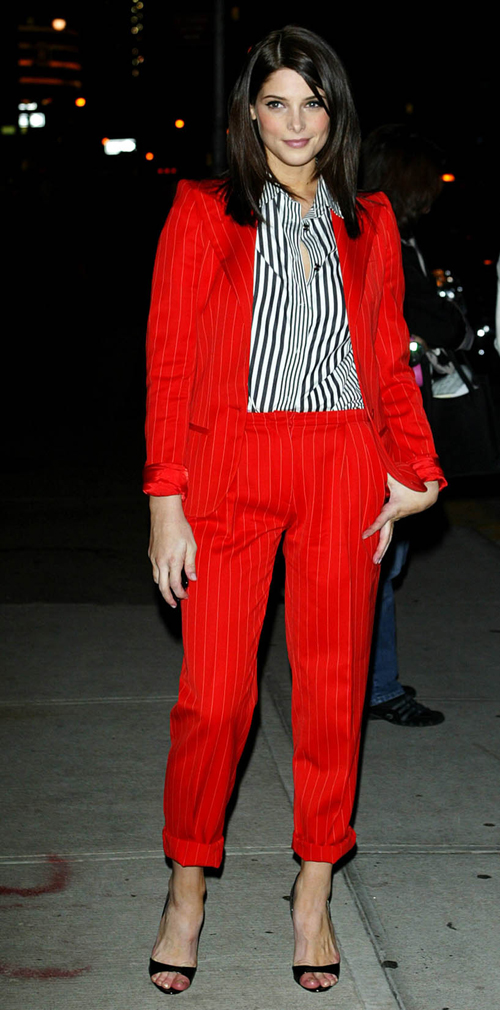 Celebrity makeup artist Vanessa Scali transformed the already beautiful "Twilight" star Ashley Greene into a gorgeous vision at last night's "New Moon" premiere in Los Angeles. "The look was classic 60's," reports Vanessa. "Well-defined eyes with lots of lashes, a strong brow and clean skin with subtle pink/coral cheeks and lips."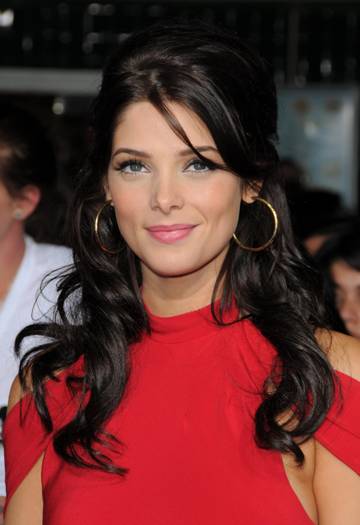 How to get Ashley Greene's makeup look at the "New Moon" Premiere:
To start, Vanessa evened out Ashley's "nearly flawless skin" with Lancôme's Effacernes concealer in Light Bisque underneath the eyes. "It gives clean, fresh, flawless coverage," she said. Bobbi Brown's Foundation Stick followed. Lancôme's Blush Subtil in Shimmer Pink Pool topped the apples of the cheeks.
Ashley Greene is looking fabulous wearing makeup by Lancôme at the The Twilight Saga: New Moon Premiere held at the Mann Village Theater Westwood California, Monday November 16th, 2009.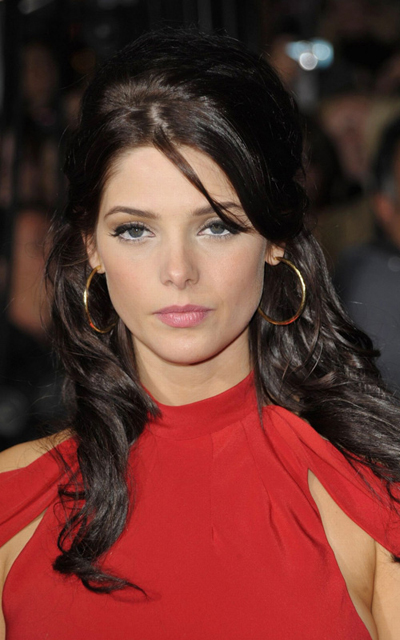 JUST IN: Makeup artist Vanessa Scali will be doing "Twilight" star Ashley Greene's makeup at the "New Moon" premiere tonight in Los Angeles. Vanessa will be using Lancôme and will provide us with details on Ashley's look tomorrow. Stay tuned for all the details!