All Posts Tagged With: "Audi R8 Spyder"
Last night, March 31st, 2010, Audi kicked off the 2010 New York Auto Show with a special performance by Zooey Deschanel of She & Him at the Audi Forum. The band rocked the crowd with their energetic performance with a set of their most popular songs.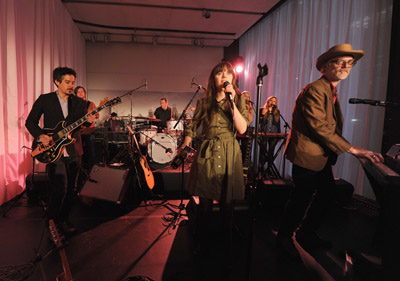 She & Him's Zooey Deschanel at the Audi Forum
Attendees including 30 Rock's Jane Krakowski, Model Jessica Hart, Tyson Beckford and Cobra Starship's Ryland Blackinton & Gabe Saporta danced to tunes by DJ Harley Viera-Newton while sipping champagne cocktails and checking out the latest Audi models, including the Audi R8 Spyder (Marta's dream car) the highly anticipated 2011 A8.