All Posts Tagged With: "Avon Fragrances"
Avon is thrilled to announce the face of their latest celebrity fragrance: Jon Bon Jovi. The Unplugged fragrances for him and her look to capture the one of a kind feeling you experience while listening to your favorite song.
"Avon, and the Avon Foundation for Women, have given support and a voice to those in need for decades," says Jon Bon Jovi. "Their philosophy of empowerment sends a strong message and I'm pleased to partner with them," says Jon Bon Jovi.
Reese Witherspoon is taking on a new role this fall — that of perfumer.
The Academy Award-winning actress has teamed up with Avon Products Inc. to launch her first fragrance, called In Bloom by Reese Witherspoon. While Witherspoon has spent the last two years serving as Avon's global ambassador and brand spokeswoman, creating a fragrance marked something of a new endeavor for the 33-year-old.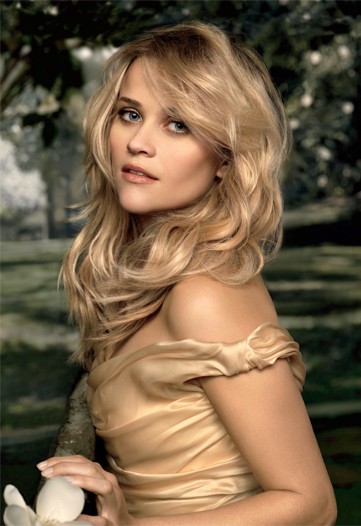 Reese Witherspoon in a ad for Avon's In Bloom.
Photo By Courtesy Photo
"It was a unique experience for me because I had no idea what goes into making perfumes," said Witherspoon, who sat down at the Four Seasons in Beverly Hills last month to discuss her new scent. "I thought you just pick a fragrance and it's easy. But there were all these different levels of creating a scent that were new to me, but really fun and exciting."
Avon Products, Inc. announced yesterday the debut of Patrick Dempsey Unscripted, the signature men's fragrance the company created with award-winning actor Patrick Dempsey.
The unveiling of the fragrance took place at an exclusive cocktail party hosted by Avon Chairman and Chief Executive Officer, Andrea Jung at The Skyloft Penthouse in Tribeca. The debut of the fragrance follows the announcement of the multi-year partnership agreement Avon made with the actor in May 2008.

Andrea Jung Avon Chairman and CEO
and Hollywood actor Patrick Dempsey.
The fragrance tagline, "Follow Your Passion," captures the true essence of Patrick and his belief that each individual should develop and write their own script for life. Patrick Dempsey Unscripted will launch in November of 2008 in the U.S., with a global launch following in 2009.
Dempsey played a leading role in the development of Patrick Dempsey Unscripted and was intimately involved with the concept, name, package and olfactive notes. The end result is a true reflection of the man behind the fragrance. The partnership felt like a natural fit to Patrick as his wife, Jillian Dempsey, has worked with Avon as the company's Global Creative Color Director for the past two years.
"Collaborating with Avon to create Unscripted has been such an exciting journey for me," says Dempsey. "I enjoyed the opportunity to play a different creative role by working on this fragrance from start to finish. Unscripted is about loving what you do and doing it in your own unique way."