All Posts Tagged With: "Bath & Body"
The following skincare products will help you skin look fabulous and hydrated all summer long.
BIKINI BEACH: Get ready for swimsuit season with the help of NIVEA®'s Good-Bye Cellulite Gel-Cream (SRP: $13.49 for 6.7 oz) and Fast Acting Serum (SRP: $15.99 for 2.5 oz). NIVEA's new and improved formula with Lotus Extract makes your skin look smoother and more toned in just two weeks of regular use.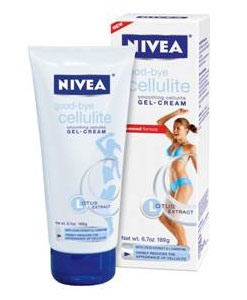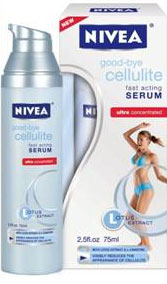 Mederma Stretch Marks Therapy. According to Mederma: In a recent clinical study, 80% of participants noted visible improvement in the appearance of their stretch marks after using Mederma Stretch Marks Therapy for 12 weeks.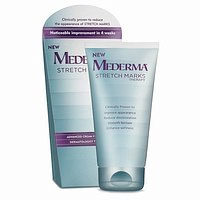 One of the greatest things about being a beauty blogger is getting in the inside or behind the scenes of beauty products. I'm absolutely fascinated with product development. And it's also one of the reasons why I love to interview beauty brands creators. I'm interested in the creative process and picking their brains. In February 2010, while I was in New York City covering Fashion Week I was invited by CVS/pharmacy to stop by at their Reinventing Beauty Lounge at Robert Verdi's Luxe Laboratories and to test out or 'sniff' their Latest upcoming new scents for their Essence of Beauty body care line.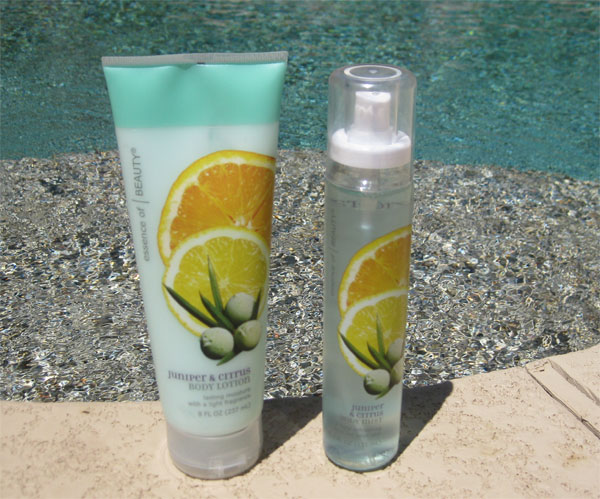 Committed to creating the world's healthiest baby care products, LAVANILA Laboratories proudly announces the birth of its newest addition: The Healthy Baby Collection. Launching exclusively in Sephora stores nationwide, this luxurious line will be the only in-store baby collection carried by the prestige beauty leader.
To celebrate the launch of the Healthy Baby collection, LAVANILA is teaming up with Sephora on a nationwide search to find the new face of their healthy baby collection. The Happy, Healthy Baby Search will run from May 11th, 201, to June 1st, 2010, and will be open to children 6 months to 4 years old.
Caswell-Massey is introducing an ALL NATURAL collection of Hand Lotions and Hand Wash Gels. This is the first time this LUXURY brand has launched a line of ALL NATURAL products. The elegant new pieces will debut at the opening of Caswell-Massey's boutique at Limelight Marketplace (47 W. 20th Street) on May 7th, 2010.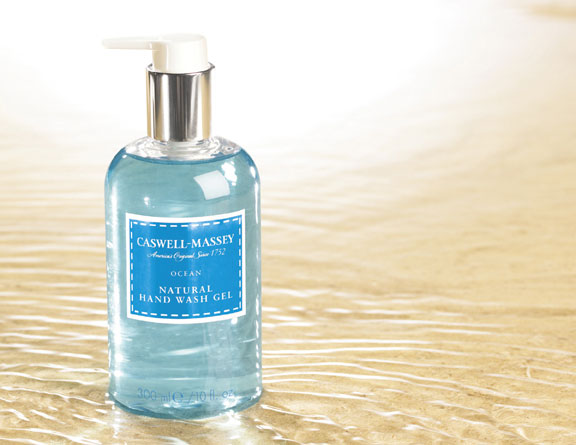 The pieces are also for sale at Bergdorf Goodman and Gracious Home, NYC; Caswell-Massey, West Palm Beach, FL and Charlotte, NC; Los Angeles (Studio Beauty Mix); and Charlottesville, VA (Londons Bathecary).
Behind The Scenes Beauty: These are (seen in first image below) my favorite toothpastes. They keep my smile in check and happy:) Behind the scene beauty products also deserve some love.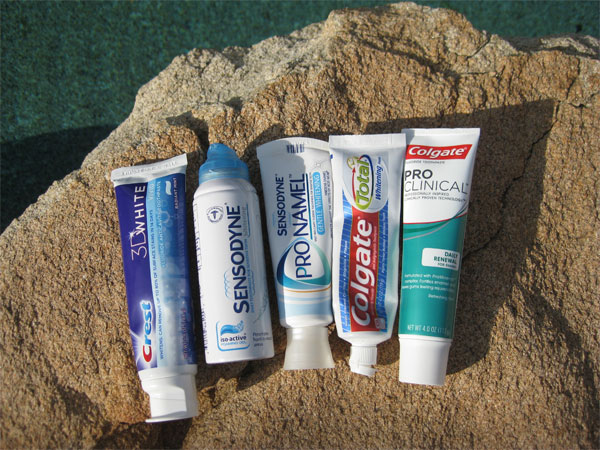 L to R: Crest 3D (I'm all about the latest whitening toothpaste innovations), Sensodyne Iso-Active (foams up and leaves my mouth super clean), Senesodyne Pro Namel Gentle Whitening (was recommended by my dentist), Colgate Total Whitening (the white paste because it's not as messy like the green pastes), Colgate Pro Clinical Daily Renewal (feels like I just left the dentist, very fresh).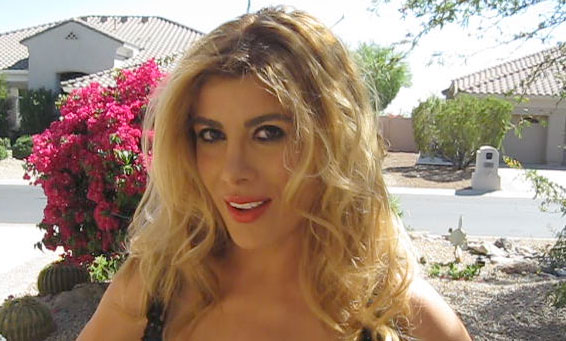 Marta Walsh
Confessions of a Monday: So this weekend I ran out of my favorite shaving gel and reached to my hubby's shaving gel (you heard me:) Edge Shave Gel Ultra Sensitive with Oat Meal by Gillette and I loved it!! It's the best. Super moisturizing and it gives a super close shave. Hey, if it's good enough for the face it's good enough for the body…and the fact that it's fragrance free makes it a unisex product (if you want to of course:)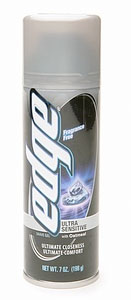 Watch Marta Walsh talking about one of latest loves in body care: Suave Naturals Mango Mandarin Body Wash. I moved the body wash away from my shower for this video and this is what I hear from my husband: "…WHERE IS my Mango Mandarin Body Wash…?".
Infused with mango and mandarin extracts, along with skin conditioning Vitamin E, Suave Naturals Mango Mandarin Body Wash moisturizes in the shower and revitalizes your senses with a lively citrus and fruity fragrance bliss. According to Suave: Women prefer this body wash fragrance to Bath & Body Works Mango Mandarin. I must say it does smell really refine and GOOD.
This is a Sponsored Post written by me on behalf of KAO Brands. All opinions are 100% mine. Win a tempting trip to Las Vegas for you and 3 of your friends with $1,500 in spending money!
How to enter to WIN: Simply check out the Temptation is Beautiful and  to learn more about the sweepstakes follow their instructions.
The PRIZES:
* A daily tempting beauty basket filled with KAO Brands best of beauty products, such as: John Frieda, Jergens, Curel, Biore, and Ban will be awarded everyday so be sure to get in your daily entries!
* The Grand Prize of a tempting trip to Las Vegas for you and 3 of your friends with $1,500 in spending money!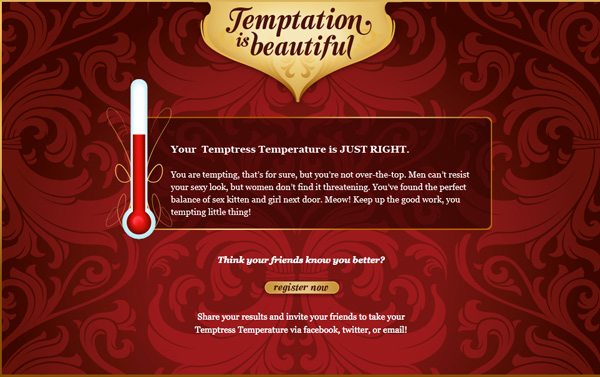 Also make sure to take your Temptress Temperature interactive quiz and Share your Temptress Temperate on Facebook, and Twitter and let your friends know if you are "hot, hot, hot" or "cool as a cucumber"! Also let Talking Makeup know your Temptress Temperature, by simply leaving your comment under this post. I took mine (image above and looks like my Temptress Temperature is Just Right:), the girl who hosted the quiz was hilarious! Remember sharing your score with your friends will get you bonus entries in to the sweepstakes!
Rules: Contest is for US Residents only. Official Rules!
Marta is absolutely in love with the NEW Caress Whipped Souffle Ultra Silkening Body Wash blackberry cream. It smells divine, it's super creamy and very moisturizing. I even us this new Caress body wash as a shaving cream because it's so silky and creamy.
WATCH: Marta Walsh is all about the NEW Caress Whipped Souffle Ultra Silkening Body Wash.
I also love the Caress Whipped Souffle Ultra Silkening Body Wash white peach cream and the NEW Caress Velvet Bliss Silkening Body Wash, Blackberry & Vanilla Essence. All launched this week (week of March 22nd, 2010).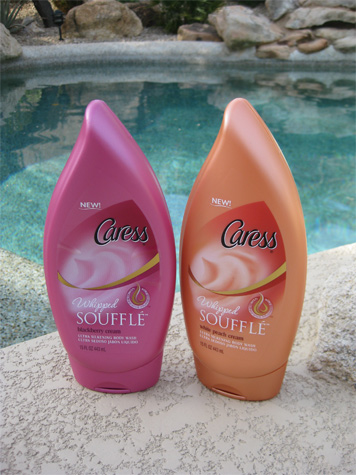 L to R: Caress Whipped Souffle Ultra Silkening Body Wash blackberry cream, Caress Whipped Souffle Ultra Silkening Body Wash white peach cream