All Posts Tagged With: "Bath & Body"
Degree dares you to join the forces with nature with their NEW Degree Women Natureffects, $3.99: For the longest time I was avoiding purchasing a scented deodorant until I discovered Degree (in Sexy Intrigue BTW). The Degree deodorant uses a sophisticated scent designed by world-renowned fragrance expert , Ann Gottlieb so it's not just any perfumed deodorant. Now Degree got even 'hotter' introducing the Degree Natureffects deodorant collection which infuses Degree's top odor and wetness protection with fragrances inspired by natural ingredients.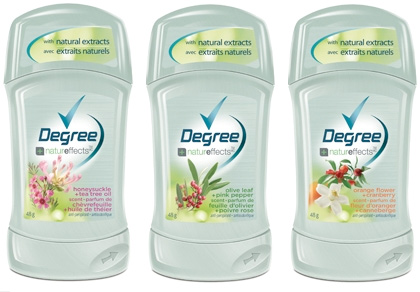 Available in Honeysuckle & Tree Oil (Marta's pick), Olive Leaf & Pink Pepper and Orange Flower & Cranberry.
NEW from Dial: NutriSkin Body Wash Cherry Seed Oil & Mint and NutriSkin Body Wash Grapeseed Oil & Lemongrass. How delicious these two scents sound? Can't wait to try. I'm a true body wash lover. Probably one of my biggest beauty obsessions.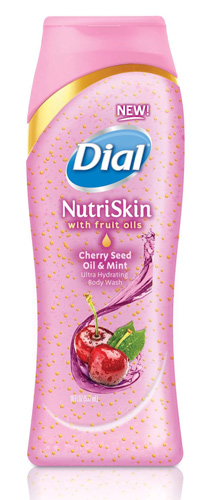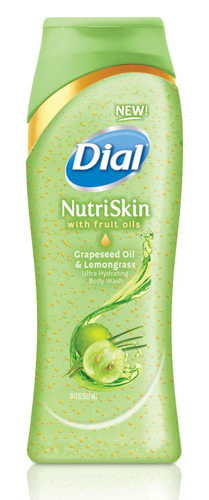 Dial NutriSkin Body Wash features a clean-rinsing formula that's heavy on moisture and light on skin. It's packed with nutritious fruit oils that leave skin soft and revitalized, not greasy or grimy.
Visit dialsoap.com for more details
FarmHouse Fresh introduces Bourbon Bubbler body scrub that exfoliates using real Kentucky Whiskey, brown sugar, vitamin E and rice bran oil. Comes in one size (available in a 12 ounce glass jar; retail price $32.50). The brown sugar helps remove dead skin and stimulates new cell growth, while the non-greasy bourbon and rice bran oil allow for a squeaky-clean dry-down with no greasy residue. The scrub is paraben and sulfate free. Bourbon Bubbler treatments available at spas now available in your own bathroom.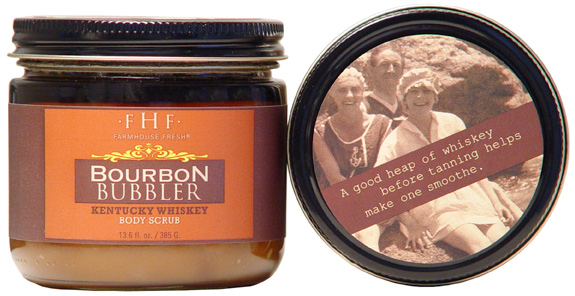 The FarmHouse Fresh Bourbon Bubbler Body Scrub is available online at farmhousefreshgoods.com, in finer gift stores and can be enjoyed at luxury spas and resorts across the country.
During the cold, winter months, skin is exposed to 75% less humidity leaving it dry, itchy and raw. This winter, the secret to escaping these irritating aliments lies deep within the banks of the Dead Sea. AHAVA's Dead Sea Mineral Mud is a rich, nutritious body treatment that instantly invigorates dull, dry skin to reveal a radiant, healthy glow.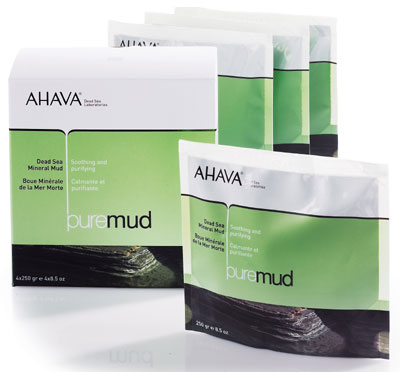 Combat winter woes with a powerful dose of these highly concentrated minerals for a nourished and youthful appearance. AHAVA's Dead Sea Mineral Mud works deep down to clean, purify and restore the skin's natural moisture balance, leaving it smooth and revitalized. Harvested from the lowest elevation on Earth, this rejuvenating mud contains life-enhancing ingredients with proven regenerative properties for guaranteed gorgeous skin.
I'm all about the FarmHouse (FHF) Fresh Whoopie whipped white velvet Shea body creme. I love rich moisturizers especially in the winter time and I also love to smell sweet. Not too sweet just a little. The FarmHouse Fresh Whoopie gives me all that! I even liked the vintage-inspired packaging so much so I had to stare at it for few days till throwing it away:)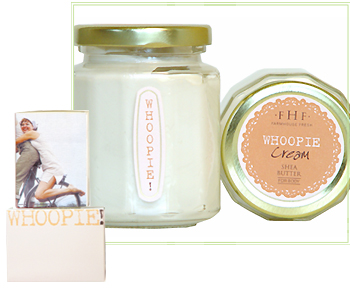 Whoopie! contains a supple blend of Shea and cocoa butters, jojoba seed oil, soybean oil, aloe and vitamins A and E. The butters and oils soften and soothe even the severest of dry, chapped skin, while helping to improve the skin's elasticity. The aloe and vitamin E also help to calm skin irritations and sunburns. Whoopie! is paraben and sulfate free.
Votre Vu Almond Pie Rich Soufflé Lotion for the Body ($48) is Marta's new beauty obsession! This body cream smells amazing and is super hydrating. What's in it: Sweet Almond Oil, Grape Seed Oil, Shea Butter, Coconut Oil, Macadamia Oil, and Vitamins A and E. The Votre Vu body souffle feels like whipped liquid silk, if that makes sense. It makes me look forward to my after shower or bath pampering. I just can't get enough!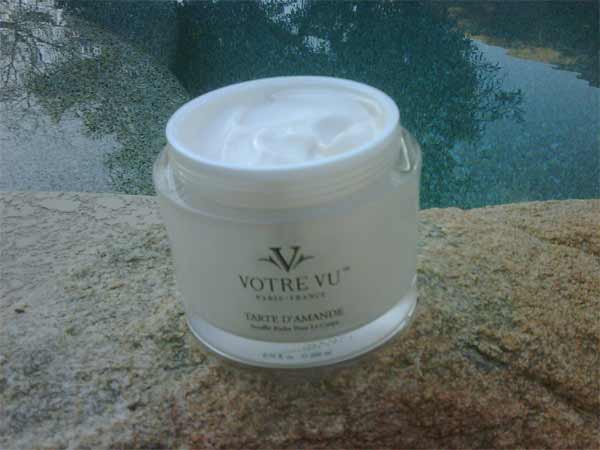 Visit votrevu.com for additional product details.
Last Minute Valentines Day Gifts…That Last Longer than Roses: REN Skincare ROSE Range.
Moroccan Rose Otto Body Wash, $27. And, Damask Rose Ramnose Biosaccharide Body Cream, $44.


GIVEAWAY: Watch Marta's Vlog and enter to WIN 3 LeSportsac makeup bags! 1 lucky winner gets all 3: 7212 Pencil Case, 7158 3-Zip Cosmetic, and LeSportsac Cosmetic Case Page Train Case in Passion Fruit patent.
Just recently, Kourtney Kardashian gifted every guest at her baby shower with LeSportsac bags.
How To Enter to WIN:
1. Watch the LeSportsac Makeup Bag giveaway video HERE!
2. SUBSCRIBE to TalkingMakeup's YouTube Channel! You MUST be a subscriber to win.
3. Leave a comment in the comment area ON YOUTUBE!
Good luck! xoxo Marta Walsh
See the 3 LeSportsac makeup bags Talking Makeup is giving away!
Best Body Wash: Tried and loved NIVEA Touch of Sparkle Cream Oil body wash, $6.49. The calla scent is amazing and the diamond powder leaves skin soft and shimmering (and you know how much Marta loves shimmer!). I also love NIVEA Touch of Radiance  Cream Oil  body wash for days I like to exfoliate my body. This one has a light lime blossom scent which is super fresh. Men also love it this body wash!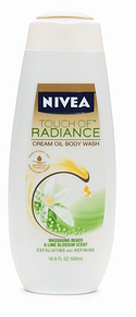 Visit www.nivea.com  for addtional details.
Check out Jo Malone's  February 2010 launches, just in time for Valentine's Day:
Jo Malone Vitamin E Body Balm, $75.00: The Vitamin E Body Balm is launching just in time to heal dry winter skin. The Jo Malone Vitamin E skin care collection launched over 20 years ago with the cult favorite, Vitamin E Gel, and has expanded into a collection that includes a Lip Conditioner, Nourishing Hand Treatment and Body Treatment Scrub. The Vitamin E Body Balm is a rich, concentrated cream that deeply conditions the skin with beneficial antioxidants which help fortify the skin against the damaging effects of the environment. Shea butter, cocoa butter and wheat protein all provide superior natural barrier.