All Posts Tagged With: "Biltmore Fashion Park"
Anne Hathaway debuted a short crop in London Sunday where she is filming a movie version of "Les Miserables." My fabulous hair colorist David Todd at the Red Door Spa Biltmore Fashion Park Phoenix says: "Personally, I think the look suits her in pictures but I prefer her with a bit more hair. The stylist did a great job of cutting it, but I think she needs a bit of length to balance out her features in real life."-Read full article in www.colorbydavid.com
Best Hair Colorist in Phoenix & Scottsdale Arizona
Needless to say David Todd is my hair colorist and he gave me the best blonde I've ever had. Fact:)
This one is close to home & my heart. The Elizabeth Arden Red Door Spas in Phoenix at Biltmore Fashion Park. Did you know that this location is one of Elizabeth Arden's most luxurious locations. In fact, the Elizabeth Arden Red Door Spas at Biltmore Fashion Park was recently honored with the "Exterior Design Award" from Chain Store Age Magazine. It's definitely one of their premier locations and epitomizes everything Red Door Spa stands for – luxury, elegance and sophistication.

Elizabeth Arden Red Door Spas in Phoenix at Biltmore Fashion Park
TM & Marta Walsh has the sneak peek to…
I had the honor to attend the reopening cocktail party of Elizabeth Arden red door spas in Scottsdale's Biltmore  Fashion Park last week, December 1st, 2010. The new red door spa in Scottsdale brings New York City chic to my (our) Scottsdale. The spa is beautifully designed with a very inviting ambiance as soon as you walk in. The ever beautiful Catherine Zeta Jones for the Elizabeth Arden ad campaign images also help.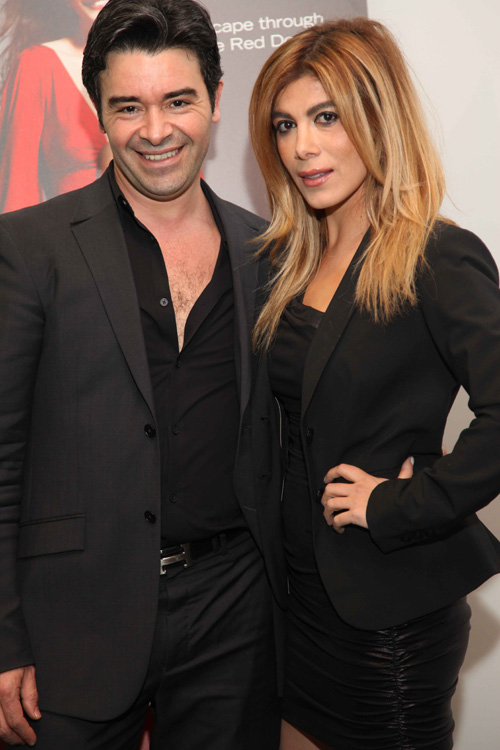 L to R: Zahir Ziani National Creative Director at Red Door Spas Elizabeth Arden and TalkingMakeup.com founder Marta Walsh
Photo Credit: Darrylee Cohen at www.perfectpartypictures.com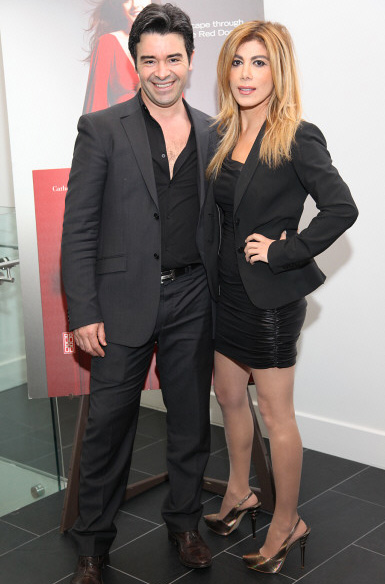 L to R: Zahir Ziani and Marta Walsh
Photo credit: Darrylee Cohen
Few weeks ago I had the luxury to visit the Elizabeth Arden Red Door Spa at the Biltmore Fashion Park on 24th St & Camelback Rd in Phoenix Arizona. Needless to say, Biltmore is one of the fanciest locations in Phoenix and I'm always up for chic trips. Before I tell you my story I want to say: Wow! I had the best facial in a long time thanks to Lucy Olson (can one have such great connection with your facialist? I know I did. Lucy was the sweetest.)
As soon as I walked into the red door spa in Phoenix I felt immediately relaxed. I changed into a robe and comfortable slippers and even signed my form in that very relaxing outfit. The music while having my Antioxidant Defense Facial was so relaxing. Although Lucy was very friendly she insisted on stop talking as soon as my facial began. Isn't this what we want? She understood what it takes to get relaxed and escape the day to day life.