All Posts Tagged With: "Black Eyed Peas"
Hot Hair Styling Tools: Hairdryer. The Black Eyed Peas' tour has been a smash worldwide and Fergie's beautiful costumes and on-stage hair looks have been getting rave reviews. Jason Medina is her longtime stylist and masterfully creates the fast-paced hairstyle changes required between sets, during concerts and throughout the tour. Among the styling essentials which have been spotted in his tool kit is the Velecta Paramount Paris x:Q Onyx hairdryer, which has now become a fast favorite among top red carpet and editorial stylists.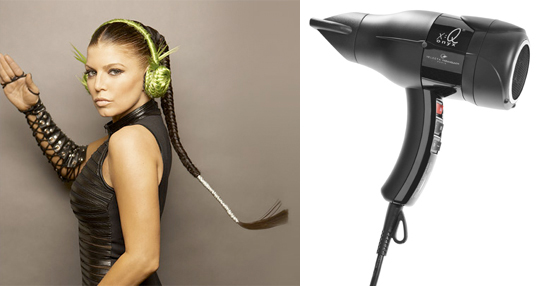 L to R: Fergie image via fergie.blackeyedpeas.com and Velecta Paramount Paris x:Q Onyx hairdryer the secret to Fergie's hair on tour
Asked for his comments, Medina says, "I love this dryer! I even ordered EU versions for our European tour since I didn't want to be without it. Speed is really important to me backstage because there's so little time to get Fergie ready after a quick costume change between sections of the show. The Velecta Paramount Paris dryer works faster than anything else I've used, and believe me I've tried everything. It's not only powerful and lightweight, it's ergonomic and compact, which is great when we travel. I also like the fact that it's low EMF."
Get Fergie's Style: Fergie and the Black Eyed Peas performed live on Good Morning America (GMA) Friday July 30th, 2010, in New York City. The Grammy Award winning singer is seen here wearing the "Jigsawed" style shoes from her Fall 2010 Fergie shoe collection which retails for $79.00 and is available in black leather, chestnut and turquoise on FergieShoes.com.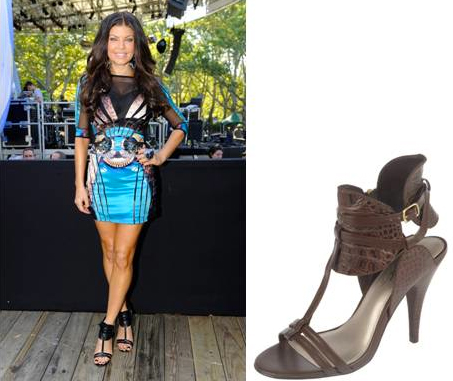 Fergie and her fellow Black Eyed Peas band members were in Johannesburg, South Africa, June 9th, 2010, preparing for their FIFA World Cup Kick-off Celebration performance.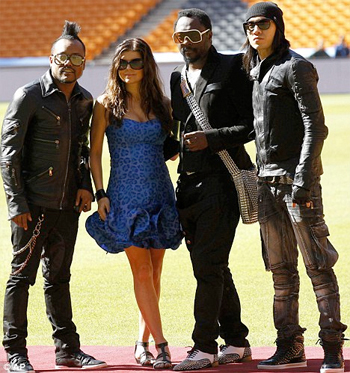 Fergie is seen here wearing the Iso from her spring 2010 Fergie shoe collection. The Iso (on sale for $51.75) is available for purchase at FergieShoes.com.