All Posts Tagged With: "Blake Lively"
Blake Lively seems to not get much love on Twitter this evening because of her dress and ponytail. I, on the other hand, think Blake looks absolutely stunning tonight. Everything about the look shows a trend setter, not a follower. The dress was low cut but her body type can pull it off perfectly. If you got it flaunt it. Isn't what they say? It reminded me of the very famous JLO aka Jennifer Lopez moment few years ago when she stepped out in a low cut green Versace dress. Maybe this is Blakes's moment as well! I just got back from New York Fashion Week Spring 2010 and one of the prominent hair tends and looks on the runway was a ponytail (Gottex and Alexander Wang had all over their shows!) Blake is ahead of her times with her Emmy Award 2009 look and that takes courage, a trait I so admire.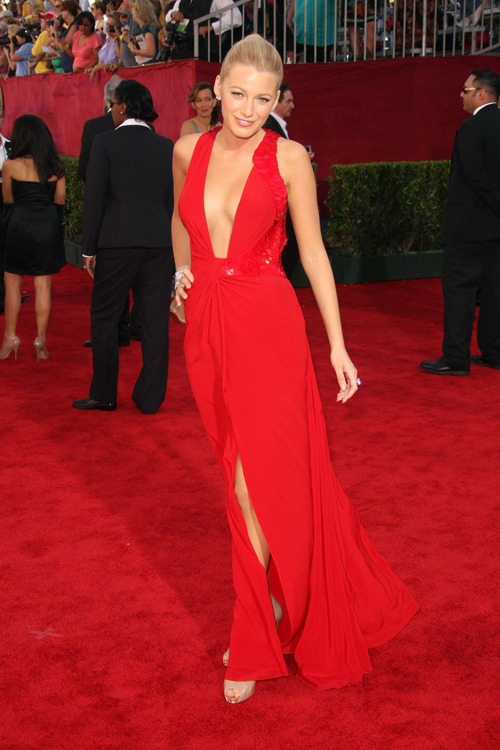 Blake Lively is looking effortlessly beautiful at the Swarovski Crystallized Concept store opening in New York City on Thursday (June 25). Blake's look is also perfect for the summer: blonde highlights-check. Light makeup-check. Tousled wavy hair and not overly straightened-check.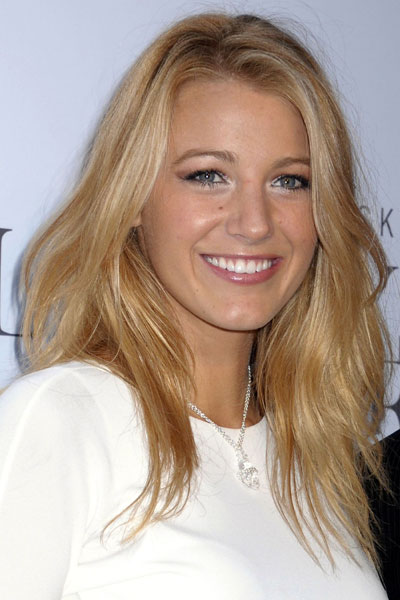 Evan Rachel Wood also attended Swarovski Crystallized Concept store opening in New York City on Thursday (June 25) and passed Talking Makeup's summer beauty test. Here is why & how: Rachel's hair is pulled up in the back and is left almost undone for a relaxed summer look. Humidity and heat levels rise in the summer, so it's OK to pull your hair up for a cool, 'not trying too hard' chic look.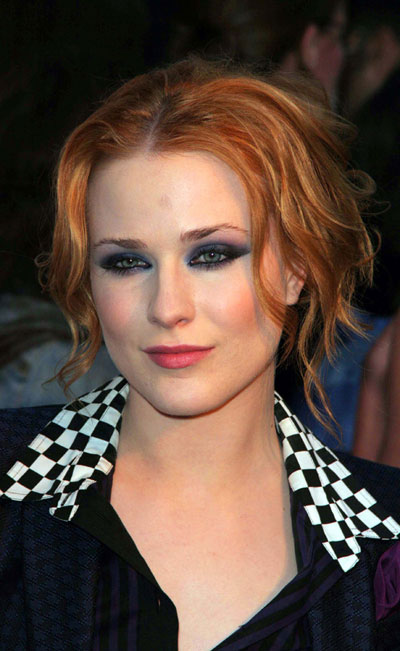 Blake Lively is a summer beauty because Blake's hair is blown straight but not overly done. Hair is still moving with soft waves and appears almost slept in. Sometimes even my hair looks better the day after I washed and styled  it! (Does this sound familiar?:)
Blake Lively's hairstyle is perfect for the upcoming summer season. It takes less time to style yet looks super glamorous!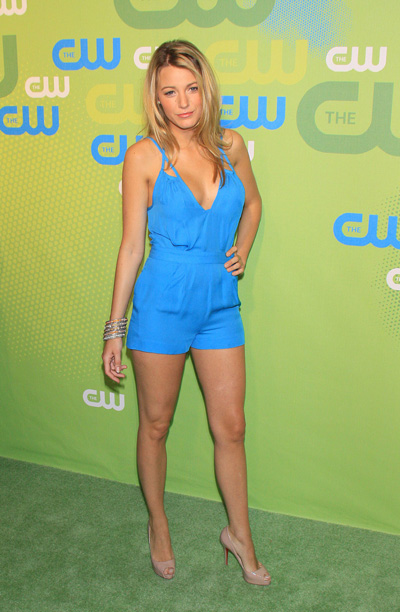 Image via: www.hollywoodtuna.com
This year at New York's annual Met Ball, five of the most beautiful hairstyles seen on the red carpet were created exclusively by celebrity stylists Renato Campora and Adir Abergel for Frederic Fekkai using ALL Fekkai products.
Renato Campora for Frederic Fekkai tended to the tresses of Jessica Alba.
DESIRED LOOK: Romantic and modern.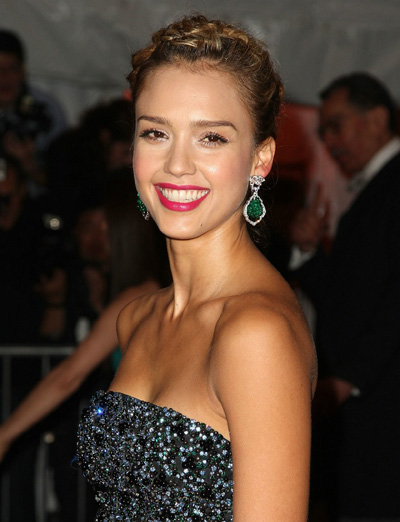 How To Get Jessica Alba's Hairstyle: Apply FEKKAI MORE ALL DAY DENSITY STYLING WHIP and FEKKAI COIFF BOUFFANT LIFTING & TEXTURIZING SPRAY GEL to wet hair. Blow dry hair with FEKKAI COMB starting from the forehead to the crown of the neck so that it does not dry too straight. Braid all of the hair loosely and pin it with bobby pins to create shape and set style. Finish with FEKKAI SHEER HOLD HAIRSPRAY all over.
THE PRODUCTS ALL BY FEKKAI: Fekkai More All Day Density Styling Whip ($25), Fekkai Coiff Bouffant Lifting & Texturizing Spray Gel ($23), Fekkai Sheer Hold Hairspray ($23).
Renato Campora for Frederic Fekkai styled the locks of Kate Bosworth.
INSPIRATION: Classic, glamorous Hollywood movie stars of the past like Veronica Lake.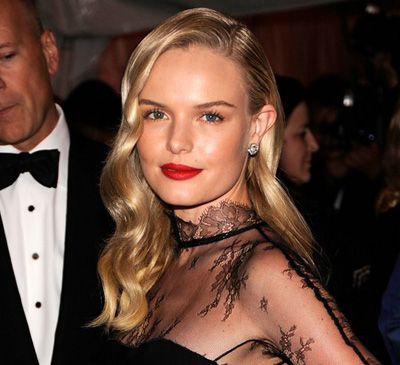 Gossip Girl actress, Blake Lively, is one of my favorite new Hollywood starlets. Blake posses an effortless beauty that I so admire. Here is a photo of Blake Lively at Private Lives of Pippa Lee Premiere from Monday night.
Blake Lively's hair is blown straight with a bit of volume and wave. I particularly love this hairstyle because the hair doesn't have to be in one place, it can be tousled naturally and look almost undone, or that Blake didn't spend too much time with her hairstylist.
Blake Lively is my favorite Gossip Girl star. Which Gossip Girl star is your favorite?
Blake Lively Stops Traffic Hailing a Cab in NYC Wearing her VS PINK Letterman Sweater ($48), and Kooba Blake Bag ($645).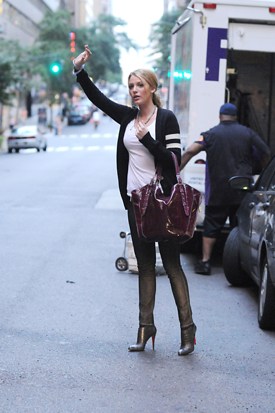 Blake Lively is the beautiful actress from the hit series Gossip Girl, which is an American television teen drama based on the popular novel series of the same name, written by Cecily von Ziegesar. Gossip Girl revolves around the lives of socialite young adults growing up on New York City's Upper East Side who attend elite academic institutions while dealing with sex, drugs, jealousy, and other teenage issues. The second season premiered September 1, 2008 on The CW and A Channel.