All Posts Tagged With: "Bob Geldof"
When I think about Rock Stars all I see is amazing parties and lots of fun. But have you  ever wondered what it's like to be a rock star's daughter? America's version is Nicole Richie and Britain's versions are the following beauties. Which of Britain's It Rock Star Daughters is your favorite?
Peaches Geldof is the daughter of British rock star Bob Geldof and British television presenter and writer Paula Yates. Peaches seems to get tons of press in the UK for being a party girl. However, Peaches is not just all about good times. She writes a column for Nylon Magazine. In 2009 Peaches was signed to a six-figure modeling deal to become the face of the Miss Ultimo collection. She is also a DJ and a TV reporter. Peaches reminds me a lot of her mother who has passed away in 2000 with her beauty, charm, and journalism talent. You can even follow Peaches Geldof on Twitter.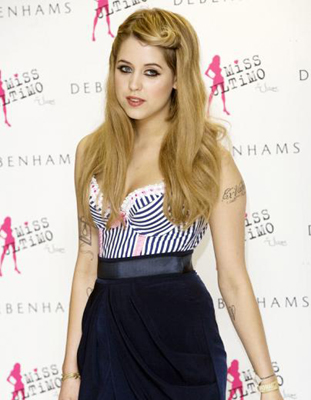 I love Nylon Magazine! Did you know that British rock star Bob Geldof's daughter Peaches Geldof writes for Nylon Magazine? Nylon's covers are so rock and roll and Taylor Momsen's spread in Nylon Magazine Japan 2009 is no exception. Taylor's makeup (see images below) was done by Beau Nelson using Beaute Cosmetics makeup products.
Taylor Momsen wearing "Sex" Lip and Cheek Stain coming out in Spring 2010 and named by Taylor herself.