All Posts Tagged With: "Body Balm"
Check out Jo Malone's  February 2010 launches, just in time for Valentine's Day:
Jo Malone Vitamin E Body Balm, $75.00: The Vitamin E Body Balm is launching just in time to heal dry winter skin. The Jo Malone Vitamin E skin care collection launched over 20 years ago with the cult favorite, Vitamin E Gel, and has expanded into a collection that includes a Lip Conditioner, Nourishing Hand Treatment and Body Treatment Scrub. The Vitamin E Body Balm is a rich, concentrated cream that deeply conditions the skin with beneficial antioxidants which help fortify the skin against the damaging effects of the environment. Shea butter, cocoa butter and wheat protein all provide superior natural barrier.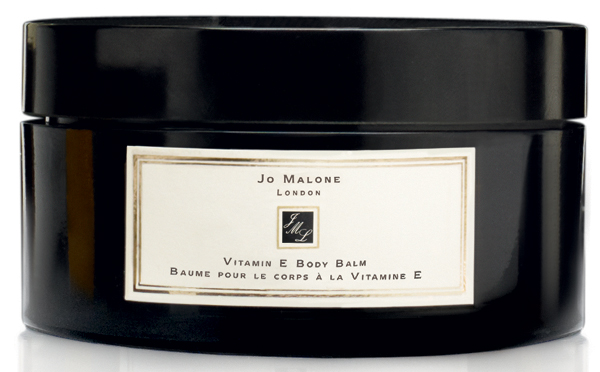 Kiehl's introduces Imperial Body Balm: Featuring a new Kiehl's ingredient, Sea Buckthorn Berry Oil, known for its skin regenerative capabilities, Imperial Body Balm is now Kiehl's richest all-over body moisturizer, and was inspired by Russian honey-based remedies. Deeply hydrating Cocoa and Shea butters nourish while Honey and Fruit Glycolic Acids accelerate surface skin cell turnover in a formula that immediately delivers a renewed smoothness and youthful radiance to extra-dry, dull skin. A warm, sweet and spicy fragrance adds to the luxurious experience.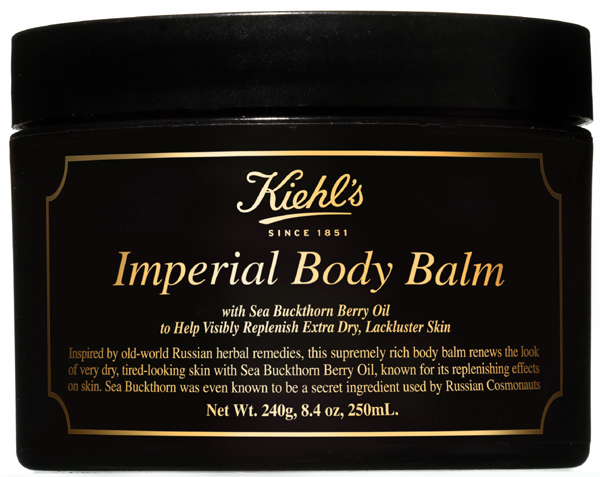 Also, for a unique companion to this new body treatment, Kiehl's is introducing this balm with a fragrant Kusmi Tea, featuring Sea Buckthorn Berries, developed especially for Kiehl's, which will be available exclusively in Kiehl's free-standing stores and Kiehls.com.
Suggested Retail Price: 8.0 oz. – 200 ml / $42.00 On-Counter: September, 2009, Kiehl's and www.kiehls.com . Kiehl's is also available in Nordstrom & nordstrom.com