All Posts Tagged With: "Boots"
A little bit more of my favorite, English celebrity news. Kate Moss is looking her gorgeous self at the launch of her new perfume Vintage Muse in Boots in London England. Moss is my fave star and I love her rock chic style which is very much like mine. Well, I try:) I haven't smelled the perfume yet but it's sure on my beauty to do list:)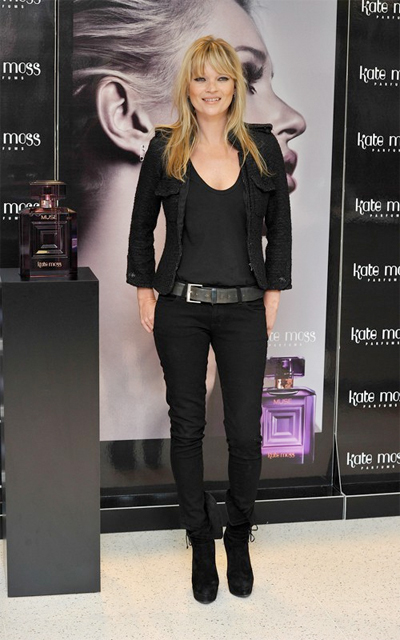 Fashion & Style: On Marta Walsh's wish list (and I mean, I WISH:) : Burberry Prorsum Shearling-lined aviator boots! How hot are these??!! Available at net-a-porter.com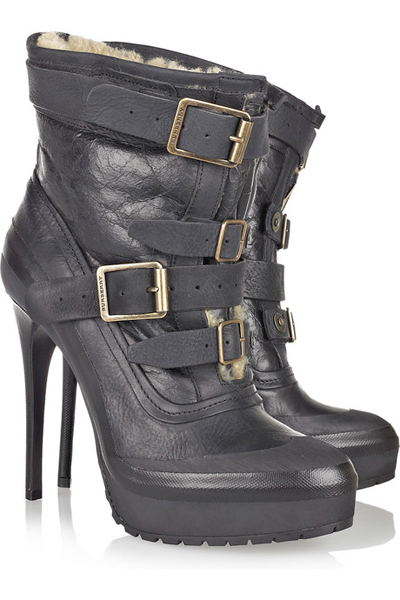 On my recent trip to England I ran out of my body wash, face cleanser/scrub, and had to remove my nail polish. Of course I headed to my old time favorite English drugstore Boots. BTW Boots was the place where many of my beauty obsessions have begun! These are the Boots 'treasures' that I've found.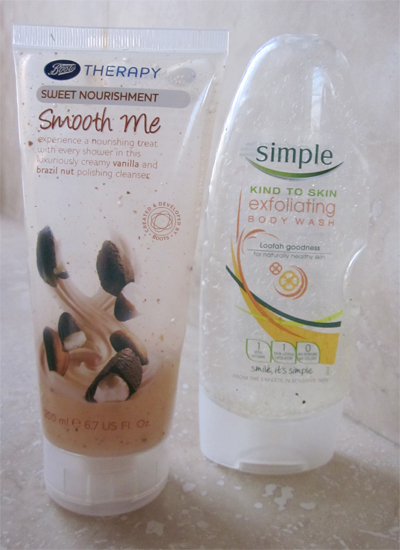 L to R: Boots Therapy Sweet Nourishment Smooth polishing or exfoliating body cleanser. I love scrubbing body washes especially when they smell sweet. This one smells vanilla. Capuacu peel helps to smooth & refine and Brazil Nut extract hydrates. For a fragrance free option I love simple kind to skin exfoliating body wash Loofah goodness. What I got was a nice clean shower and smooth skin.
Boots Skincare
Simple Skincare
Boots, the UK's most trusted beauty brand, and where a lot of Marta Walsh's first beauty obsession began, has just created a US Facebook page. Get all of the latest news about new products, exclusive promotions and sales, events, application tips and MUCH more. You can find them at Boots Beauty USA on Facebook.

Also, check out what's happening with the brand by signing up to become a Boots Club member at www.us.boots.com.
mark spokeswoman Lauren Conrad has been keeping busy since the m.powerment by mark. PSA and Have a Heart Bracelet launch in February 2010! Lauren has signed a pair of fabulous Australia Luxe Collective boots that will be auctioned by the STOMP campaign from May to May 16, 2010; funds raised by the auction will go directly to the m.powerment by mark. campaign.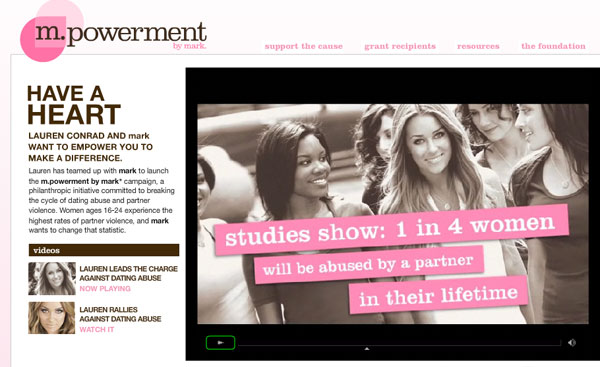 Talking Makeup is pleased to present a Smokey Eyes makeup tutorial by the lovely Lois Price who is a student at Staffordshire University in England. I love my UK friends, you know:)
WATCH: Lois giving you tips on how to create a smokey eye look without breaking the bank! "Have fun with it and create similar looks!!" says Lois.
1. Firstly moisture your face and allow it to soak in, then apply a thin layer of foundation onto your face including eye lids- this will help the eye shadow stick and stay on longer
2. Apply a line of eyeliner to the bottom of your eyes to create definition.
3. Next apply the grey shadow to your eyelids- apply as much as you want.
My mother in law who lives in England left this behind: Boots Double Faced 100 Pads. Boots The Chemist is UK's most popular pharmacy. And, of course being a beauty addict I had to try it!
I find cotton face pads an under-rated beauty product, but I can tell you that many times I ended up throwing away a whole pack. Some cotton face pads absorbe too much of my toner and waste my toner. And even with all the toner absorbed into the cotton pad nothing is left for my face. And same happenes with a nail polish remover.
Boots double faced cotton wool pads are made from the highest quality of cotton. These cotton wool pads have 2 different textured surfaces that are soft and gentle on your skin and ideal for cosmetic and skincare use.