All Posts Tagged With: "Britney Spears"
Britney Spears Hair Color Get The Look. In Britney's new video "I Wanna Go," she was rocking the SHE by SO.CAP.USA's extensive long hair extensions in sky, red, and orange. They come in 90 hair color shades ( in three different textures: straight, medium wave and curly) and they're available in 10,000 salons across the US (877-855-4271). Other celeb fans include Lady Gaga, Steven Tyler, and more.


Britney Spears Colored Hair Extensions by SHE by SO.CAP.USA Hair Extensions in New "I Wanna Go" Video
Private Practice star, Kate Walsh was photographed on Monday afternoon, April 18th, 2011, wearing a Theodora & Callum scarf while leaving the Kate Somerville Skincare Clinic in Los Angeles.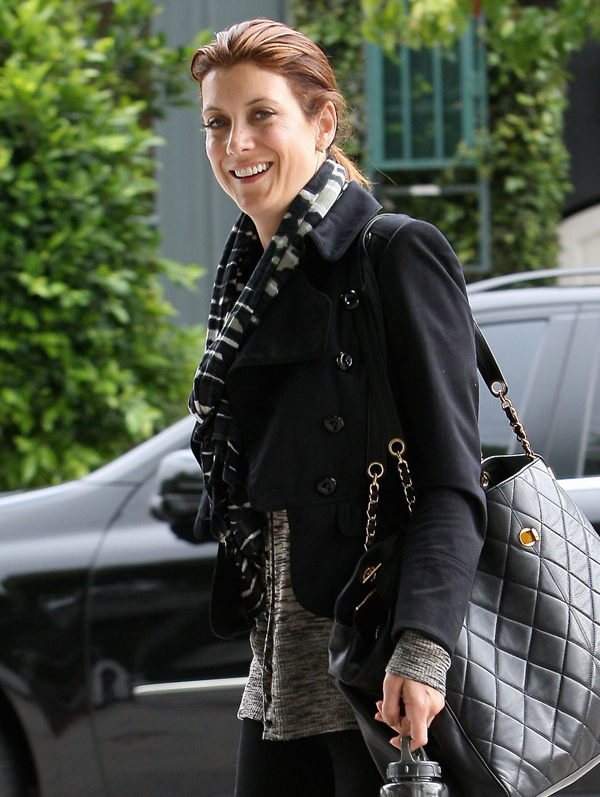 Kate Walsh
Recently celebrities, Alyson Hannigan, Britney Spears, Elisabeth Hasselbeck, Emmy Rossum, Heidi Klum, Kate Hudson, Selita Ebanks, and Selma Blair have all been seen sporting fun spring/summer scarves from the line.
SEE PICS:
Britney Spears was photographed yesterday (Thursday, March 24th, 2011) at LAX with boyfriend Jason Trawick wearing the Theodora & Callum Bali Fringe Wearable Art Scarf ($145 available at www.theodoraandcallum.com)
Britney and Jason were surrounded by bodyguards as they made their way through LAX to catch a departing flight to San Francisco for GMA. Ms. Spears will be taping a performance for Good Morning America this weekend that will air on Tuesday morning, the day her upcoming album is slated to hit!
Other celebrity fans of the line include: Emmy Rossum, Heidi Klum, Kate Hudson, Selma Blair, Elisabeth Hasselbeck, Selita Ebanks, and Maria Menounos.
If you happened to miss the premiere of Britney Spears' new music video for "Hold It Against Me"music video, FYI.. MAKE UP FOR EVER'S Aqua Cream #2 in Steel was featured on-camera.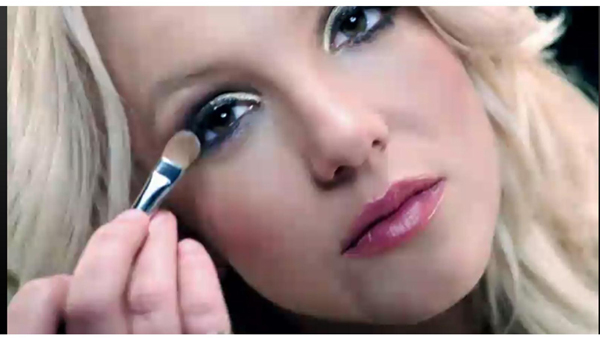 Britney can actually be seen applying Aqua Cream #2 to her eyes in an opening dance sequence. Aqua Cream was a natural choice for the video since the 100% sweat-proof, melt-proof formula guaranteed long-lasting color that stayed put through multiple dance numbers and under hot studio lights.
The key to creating any gorgeous hairstyle is to start with healthy, shiny hair. Guest editor and NYC salon owner Sam Brocato shares his best beauty tips on how to score healthy hair even after months of winter abuse. Sam and his team have worked with countless celebrities including Britney Spears, Hilary Duff, and Claire Danes.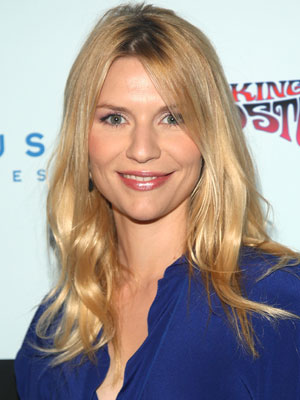 Photo: © Stephen Lovekin/Getty Images
Step 1: Lather Up Gently
Basic winter hair care starts with a gentle shampoo that won't strip hair of moisture. Try to shampoo less than 3 times a week and use a dry shampoo in between washings. If you simply can't part with a favorite shampoo or daily wash, blend two parts shampoo with one part conditioner for added moisture. If you're ready for something new, try a conditioning treatment that has a mild foaming agent like my Brocato Constructor.
Read full article in dailymakeover.com
Related stories:
How to Straighten Your Hair Without Sacrificing Volume

10 Beauty Looks That Will Never Go Out Of Style
Wow Factor: Britney Spears wore a Dolce & Gabbana black body suite under a lacey dress to the 2010 Grammys. The Look: very rock and roll! However, Britney's hair and makeup looked soft compare to her statement outfit. Do you love?
Britney Spears is also on the cover of Elle Magazine January 2010 posing with her two gorgeous boys. The alternative Elle cover for January 2010 is with Lady Gaga. Which Elle cover do you prefer?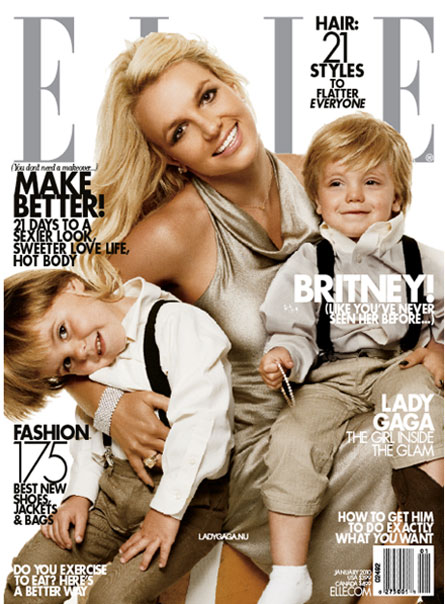 Have you seen Britney Spears Candie's Ad? Britney Spears looks either 10 years younger or 10 pounds skinnier. What do you think?
Britney Spears is on the Cover of Rolling Stone Magazine December 2008 edition!
Britney Spears looks like herself, just a bit older and maybe wiser, hence, in my books, better than ever.
Britney Spears hair & makeup look on the cover of Rolling Stone December 2008 edition: I notice a very neutral makeup, flawless complexion, and blond hair with beautiful soft curls. Very California girl!
Here is Britney Spears on the cover of Rolling Stone October 2003:
And this is Britney Spears on the cover of Rolling Stone back in 1999: 
Wow! Britney Spears looks so young on this vintage Rolling Stone cover from 1999, her hair wasn't even blond yet!
What do you think, which Britney Spears Rolling Stone cover is your favorite?
Minnie Rose invites all Talking Makeup readers to the ultimate winter sample sale! Receive up to 80% OFF on all cashmere items!

Actress Cameron Diaz in Minnie Rose.
WHERE: 264 W. 40th St. (between 7th & 8th Ave), 15th Floor.
WHEN: Monday December 8th thru Friday December 12th.
TIME: 10:00AM to 6:00PM.